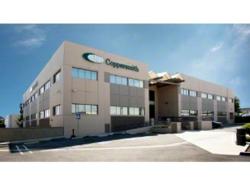 paperless office technology and the most advanced case management system
El Segundo, CA (PRWEB) January 31, 2013
The Layfield Law Firm announces their move to a larger and more accommodating space in a prime El Segundo location. Located about eight miles south of their old location in Marina Del Rey, the new office proves to be a great opportunity for growth of the firm. With the ability to improve client service with more offices, new amenities, and their own state-of-the-art conference room this new year is off to a promising start.
With the luxury of a larger space The Layfield Law Firm has the ability to take on more clients and better meet the needs of already existing ones. This is all accomplishable with a redesigned 3,200 square foot suite equipped with paperless office technology and the most advanced case management system in addition to free parking for staff and clients.
With a staff of six highly qualified attorneys the Layfield Law Firm is equipped and ready to help clients with personal injury claims, business litigation and bankruptcy issues in Southern California and beyond. For Further information please visit the website at http://www.layfield-law.com/.