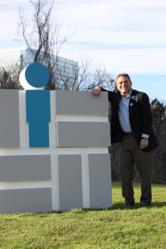 Our mission for 2013 is to make sure we're living [our promise] every day, and in every way.
Houston, TX (PRWEB) January 31, 2013
Houston-based insurance agency, Iscential is planning its 18th Annual Kick-off Meeting and Agency Awards for February 8, 2013. The much-anticipated event will be held at the Omni Houston Hotel in Houston's Galleria area.
"We're coming off our first year as the new brand: Iscential," says CEO Warren Barhorst. "It's taken a lot of work from every person on our team to make the transition. Maintaining our high level of service while also pushing out the new brand has been everyone's role this past year. I think we've done a tremendous job."
Barhorst will present to his team a message crafted under the event's theme "Delivering Our Promise".
"Our tagline is 'Trusted Advice, Peace of Mind'," Barhorst begins. "That's the core of our promise, doing whatever we can to provide this for our customers. Our mission for 2013 is to make sure we're living it every day, and in every way."
Iscential will use social media throughout the event and urges its friends and customers to follow along via Facebook and Twitter: #livingthepromise.
About Iscential
Iscential provides a full range of risk management, insurance and financial services for families and businesses, including: auto, motorcycle, boat, homeowners, life, farm, flood, commercial, Texas Workers Compensation, administrative services, annuities, mortgages, mutual funds, pensions, long-term savings plans and health and productivity services.
For more information, call 713.856.5533 or visit iscential.com