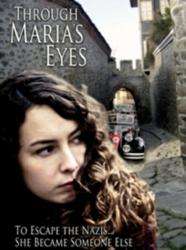 If Maria and her sister can deal with this then what can you deal with.
Chandler, AZ (PRWEB) January 31, 2013
David Rich, founder and head of DB Rich Productions will be attending the Cinequest FIlm Festival. He will be taking appointments with any interested parties in regards to bringing this heartfelt dramatic story to the big screen.
Besides taking appointments he will be having a book signing at which copies of the book will be given away as well as autographed. David Rich is one of the authors of this book and based on the true experiences of his mom and aunt. This project came about because he had made a promise to his mom, to tell her story to as many people as he can.
The Cinequest Film Festival takes place is San Jose, CA February 26th thru March 10 and is in its 23rd year. Attendance this year is expected to reach between 80-100,000 people from all over the world.
DB Rich Productions founded in early 2009 also has three other movies, Margarine Wars, a romantic comedy, Actor? a documentary, animated documentary and The Lighthouse, dramatic thriller. Margarine Wars is with Ytinifni for worldwide distribution, Actor, a documentary is completing post, and The Lighthouse is in post after wrapping last summer.