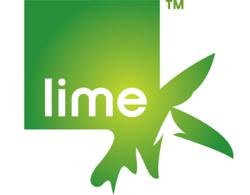 "I had a fantastic time at the Scholars Retreat - meeting programming legends, seeing the over-the-top Googleplex and developing friendships with other students who are just like me - thank you for a great experience, and a great scholarship!"
New York, New York (PRWEB) January 31, 2013
Access to knowledge is our thing. When it comes to higher education for promising scholars, we don't want anything to stand in the way. That's why Google is proud to partner with Lime Connect, and is committed to helping the innovators of the future make the most of their talents by providing scholarships and networking retreats for computer science students with disabilities.
Recipients of the Google Lime Scholarship will each receive a scholarship for the 2013-2014 academic year. Selected students will also be invited to attend the annual Google Scholars' Retreat at the Googleplex in Mountain View, California, in 2013, and all candidates will be considered for internship opportunities. Scholarships will be awarded based on the strength of candidates' academic background and demonstrated passion for computer science - $10,000 for those studying in the US and $5,000 for those studying in Canada (based on tuition costs).
Applicants must be:

Pursuing a Computer Science or Computer Engineering degree, or a degree in a closely related technical field (such as software engineering or electrical engineering with a heavy computer science course load)
Maintaining a strong academic performance
(1) A current sophomore/second year or junior/third year undergraduate continuing studies in the 2013-2014 academic year; (2) an undergraduate senior/fourth year accepted to or enrolled in a graduate program in the 2013-2014 academic year; or (3) a current graduate student (masters or PhD) continuing studies in the 2013-2014 academic year. Candidates must be enrolled in a university in the United States or Canada (international students in the US and Canada are also encouraged to apply)
A student with a visible or invisible disability (defined as someone who has, or considers themselves to have, a long-term, or recurring, issue that impacts one or more major activities that others may consider to be a daily function); this definition also includes the perception among others that a disability exists. We know that 90% of disabilities on campus are invisible, and candidates with all disabilities are encouraged to apply
Able to demonstrate a commitment to and passion for computer science and technology
Previous Google Lime Scholars are unfortunately not able to be considered
For more information, and to apply, go to http://www.limeconnect.com. Application deadline is Midnight PST on Monday, February 18, 2013.
High potential students, and alumni, with disabilities who are not a match for this particular opportunity are encouraged to join The Lime Network - an exclusive online community that provides access to professional development webinars as well as notification of scholarships, The Lime Connect Fellowship Program and internship and full time career opportunities.
About Lime Connect:
Lime Connect is leading the way as the premier resource for top talent in the disability space by attracting, preparing and connecting highly accomplished individuals with disabilities for careers with the world's leading corporations. Our goal is to break stereotypes and lead all companies to realize the importance, and value, of employing people with disabilities at every level of education, talent and ability. Check us out at http://www.limeconnect.com.
###