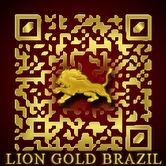 Barra da Tijuca, Brazil (PRWEB) January 31, 2013
Lion Gold Brazil, Inc., a Nevada Corporation (Pink Sheets: LGBI; "the Company"), and a leader in gold exploration and exploitation in Brazil, headquartered in Barra da Tijuca, Brazil, announced that it has engaged International Monetary ("IM") as its corporate communications & strategic advisory firm to oversee and provide proprietary institutional/retail corporate communications services and advise the Company's management on other strategic decisions.
"IM has direct connections to the investment community with associations and relationships built up over more than 15 years which will help us quickly move forward with our strategy," said Reuven Abraham Abergel, CEO and President of Lion Gold Brazil. "Their vast experience and ability to quarterback our corporate communications to the investment community will aid in our overall market support."
Continues Mr. Abergel, "IM is one of the premier investment banking consulting firms catering specifically to small capitalization public companies. With its team of professionals serving its corporate clients, IM has the experience and resources to quickly facilitate and provide powerful corporate communications services through its vast network of investor relations firms, and bring a substantial knowledgebase to the table for strategic decision making. We are pleased to be associated with this premier firm in this exciting industry."
Blaine Riley, Managing Director of IM, states, "Lion Gold Brazil provides a platform for dynamic growth in the gold mining sector in South America. Its main expertise is focused on acquiring gold assets and developing those assets. The Company is constantly looking to add highly promising projects to its asset property base, by acquiring additional leases, or by entering into joint venture agreements. The Company's renowned Geologist Consultant, Antonio de Castro, has 30 years of exploration and mining experience for gold, copper, nickel, iron and phosphate in Brazil and Australia, and his know-how of the Brazilian region and its players has made him a successful negotiator who knows how to pick the right deal and negotiate fair and equitable terms for the Company which should provide significant growth and increase shareholder value". Newport Beach-based IM will provide the Company with services ranging from the preparation of corporate documents to providing guidance and assistance in maximizing shareholder value.
About Lion Gold Brazil:
Lion Gold Brazil Inc., is a Brazilian based mineral exploration company focused on discovering and advancing gold properties. The Company is constantly looking to add highly promising projects to its asset property base, by acquiring additional leases, or by entering into joint venture agreements that will add to overall shareholder value.
About IM:
Founded in 1997, IM recognized a need to provide Investment Banking Services with the speed and precision that is required in the new internet and technology economy. IM focuses on turn around situations and rapidly growing small companies, specializing in debt/equity financing of under $1 billion. IM is lead by a team of managing directors that provides a number of strategic advisory services including: structuring financing and providing capital resources, M&A, International Licensing/Commercialization, Retail Product/Service Distribution, Advertising & Marketing, and Shareholder Enhancement Services. To find out more about IM, go to: http://www.intlmonetary.com.
The information in this press release includes certain "forward-looking" statements within the meaning of the Safe Harbor provisions of Federal Securities Laws. Investors are cautioned that such statements are based upon assumptions that in the future may prove not to have been accurate and are subject to significant risks and uncertainties, including the future financial performance of the Company. Although the Company believes that the expectations reflected in its forward-looking statements are reasonable, it can give no assurance that such expectations or any of its forward-looking statements will provide to be correct. Factors that could cause results to differ include, but are not limited to successful performances of internal plans, the impact of competitors, and general economic risks and uncertainties.
Contact Information:
International Monetary
Blaine Riley
Office: (949) 200-4601
Fax: (949) 334-4601
info(at)liongoldbrazil(dot)com