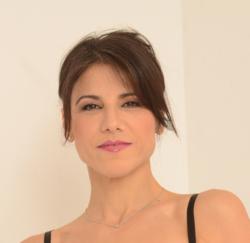 those who train with me will be ready to start teaching and I use the PMA handbooks as study guides to try to prepare and encourage them to take the PMA test which will give them certification
(PRWEB) January 31, 2013
Because of her ongoing commitment to Pilates continuing education and her own certification through the Pilates Method Alliance, in the month of February, Gail Giovanniello will be giving specific and expansive teacher training for all Pilates apparatus that well-prepares instructors wishing to attain the professional title of Certified Pilates Teacher who meet accepted standards and passage of an exam of the PMA.
The Pilates Method Alliance created and offers the only psychometrically validated third-party professional certification exam in the Pilates field and is NCCA accredited. Gail is proud to be PMA certified and affiliated and encourages instructors participating in her training to go on to take the PMA exam.
Although certain professions require specified levels of education and perhaps even legal licensing in order to be trusted, the level of professional recognition known as certification is often misinterpreted within the Pilates instructor profession.
When a student instructor participates in training, the studio or facility who teaches this person can certainly lend great knowledge and its own required hours of observation and practice, but to be truthful can only offer the instructor a certificate of having completed what that organization sees as necessary. It actually takes an organization other than the one giving the training to test and assess the student instructor and to demand the renewal requirements of continuing education credits for an authentic accredited certification to be given to a teacher within the profession of Pilates. The PMA has been certifying teachers in the Pilates field since 2005 in a movement to elevate the status of Pilates teachers and establish the practice of teaching Pilates as a profession.
Gail Giovanniello, Pilates educator has studied for over five years with Deborah Lessen, who besides being one of the founders of the Pilates Method Alliance, is a second generation teacher who studied with Carola Trier, a direct disciple of Joseph Pilates. Gail has owned and managed Mind Your Body Fitness for over eighteen years and this is the second teacher training she has offered.
For more detailed information on February apparatus trainings, or for more information on customized-to-the-client private Pilates sessions with Gail Giovanniello or her fine staff of instructors,
please call Mind Your Body at 212-426-7960 or see Train with Mind Your Body Pilates owner Gail Giovanniello.
Also see the complete Mind Your Body Fitness Group Pilates Class Schedule:
Over 40 Classes to Choose From on Reformer, Tower, Chair and Mat
Each Class with Five or Fewer Students and Available Seven Days a Week
Complimentary private press previews with Gail Giovanniello can be scheduled for alternate times.
Press contact: Tim Driscoll 212-647-8878