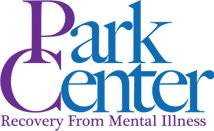 We're excited about the opportunity to bring the worlds of creative arts and healthcare together for this concert.
Nashville, Tenn. (PRWEB) January 30, 2013
In keeping with its tradition of supporting area non-profits, the Grammy nominated ALIAS Chamber Ensemble is having a Winter Concert with all proceeds benefiting the Nashville mental health recovery center Park Center. The concert will be held on Saturday, February 16 at 8 pm in Turner Hall at the Blair School of Music at Vanderbilt University.
The concert will feature a new work, a sonata for oboe and piano, composed by John Marvin and performed by Roger Wiesmeyer. In addition, two string quartets, by Johannes Brahams and John Zorn; and "Homage to Iran" by Henry Cowell will also be performed.
ALIAS is a nonprofit chamber ensemble dedicated to an innovative repertoire, artistic excellence, and a desire to give back to the community. Its wide-ranging of selections offer Nashville audiences a mix of unique chamber music. Each season, ALIAS adopts three nonprofit partners and shares the spotlight with one these nonprofits at every series performance. The upcoming season continues to build upon the remarkable momentum of successes from the last season. ALIAS recently released its second CD, The Boling Point: The Music of Kenji Bunch, and will be performing with the Nashville Ballet in May. Another upcoming collaboration will feature ALIAS and the Nashville Opera on the dates November 9-11.
This years spotlight partner at ALIAS' Winter Concert is Park Center. Park Center offers person-centered rehabilitation services that range from education to employment, addiction to sobriety, homelessness to housing, and illness management to physical wellness. Since 1984, Park Center has served individuals diagnosed with serious and persistent mental illness and those diagnosed with co-occurring disorders of mental illness and substance abuse. Approximately 99% of the people served at Park Center are low-income individuals. Park Center currently serves more than 700 people per month.
Roger Weismeyer was just recently selected as the volunteer of the year for Park Center for his dedicated volunteer services. "ALIAS is happy to have members like Roger spreading the mission of the organization through educational outreach and volunteering," said Jim Robert, Executive Director of ALIAS.
Through its Educational and Community Programs (ECP), Wiesmeyer and other ALIAS members have conducted lunch concerts for members of Park Center, exposing individuals with limited resources to various types of music. The ensemble will again be taking its ECP to schools and adult centers, giving educational chamber music presentations to new audiences, young and old.
"We're excited about the opportunity to bring the worlds of creative arts and healthcare together for this concert," said Barbara Quinn, President & CEO of Park Center. "We're very appreciative of Roger and other ALIAS members for volunteering their time with our organization."
To purchase tickets to the concert, please click on the following link: http://www.aliasmusic.org/current-season/. For more information about Park Center, please contact Beverly Grant, Director of Philanthropy, at (615) 517-2896 or Beverly.grant(at)parkcenternashville(dot)org.