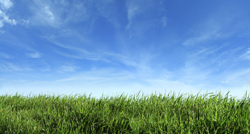 Orange, VA (PRWEB) January 31, 2013
Dr. Energy Saver® Central Virginia is a recent addition to the Dr. Energy Saver network, the nation's leading network of home performance experts dedicated to helping customers cut energy costs and improve their home's energy efficiency.
As members of the network, Dr. Energy Saver Central Virginia approaches each home as a system of interacting parts; they understand that if one part of the whole is not operating effectively, the entire home will not be achieving its greatest energy-saving potential.
Beginning with a home energy evaluation, the team at Dr. Energy Saver Central Virginia identifies how energy is being used and, importantly, where it is being lost. With this information, they diagnose problems and outline a master plan to improve the home's energy efficiency and comfort level. They offer a wide variety of services including air sealing and all types of insulation for the attic, basement, crawl space, roof and garage. Ductwork sealing and cleaning and crawl space encapsulation are also on their list of services.
Owner Cris Myers has more than four decades of construction and renovation experience for both residential and commercial buildings; many of his projects have achieved ENERGY STAR® standards. The company is active in their community with charitable organizations, and serves as a member of the Better Business Bureau and the National Association of Home Builders.
As part of the national network of Dr. Energy Saver, the team at Dr. Energy Saver Central Virginia is trained and certified in the latest home energy products and solutions at corporate headquarters in Seymour, Connecticut.
Dr. Energy Saver Central Virginia serves customers in greater Charlottesville including Culpepper, Ruckerville, Fredericksburg, and Palmyra.