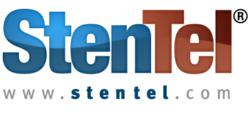 "Partnering with M-Scribe to engage in Revenue Cycle Management (RCM) is an important development for our company given the trends in healthcare."- George Catuogno, President, StenTel
Springfield, Massachusetts (PRWEB) January 30, 2013
StenTel announced today it has entered into a partnership with M-Scribe Technologies LLC, to provide Revenue Cycle Management (RCM) Services consisting of medical billing, coding and clinical documentation to the hospital and ambulatory marketplace. This will facilitate StenTel's ability to expand its current clinical documentation services to offer a more comprehensive portfolio of solutions and increase its market share.
StenTel is recognized in the healthcare industry for medical transcription services and technologies such as speech recognition and natural language processing. "We are very excited to work with M-Scribe," stated George Catuogno, President of StenTel. "Partnering with M-Scribe to engage in Revenue Cycle Management (RCM) is an important development for our company given the trends in healthcare. RCM couples well with our core offerings and will enable us to offer more valuable and practical end-to-end solutions to our existing and new clients. With over 10 years of prior history working with M-Scribe in clinical documentation, they are also a proven and trusted partner."
Harold Gibson, CFO of M-Scribe acknowledged, "Our partnership with StenTel reflects our desire to collaborate with companies that share our vision to provide exceptional billing and coding services to hospitals as well as the ambulatory market. Our expertise and knowledge in ICD-10 coding, specific to private practices, offers a great deal of leverage in providing our customers with outstanding medical billing services." M-Scribe is well known for furnishing RCM services and has a proven track record in partnering with medical transcription companies.
About StenTel
Founded in 1989, StenTel is a national provider of clinical documentation solutions, services, and software for healthcare providers and health information technology organizations. StenTel's offerings include medical transcription, speech recognition, revenue cycle management, computer-assisted coding, clinical documentation improvement, document imaging and release of information. Additionally, StenTel offers natural language processing (NLP) based solutions for converting text to actionable data and can support CDI query automation, quality reporting, clinical research, data warehousing and other uses. StenTel's products and services are designed to enhance productivity, reduce costs, and enable HIT adoption. For more information, visit http://www.StenTel.com.
About M-Scribe
Founded in 2004, M-Scribe is a national provider of medical billing and medical documentation services to group practices, clinics and individual physicians. M-Scribe also specializes in RAC related pre-coding and documentation audit services for a wide range of clients ranging from solo practitioners to multi-site, multi-specialty practices and hospitals. To learn more, visit http://www.m-scribe.com.
For more information, contact:
Peter Newland, Director of Healthcare Sales
(413) 746-8100
peter.newland(at)stentel(dot)com
# # #