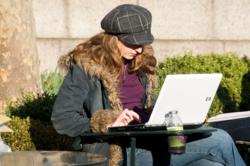 whenever there is an event such as a Super Bowl or the coming NBA All-Star game, attractive women from across the country will flock to that city. . .
Miami, FL (PRWEB) January 30, 2013
Super Bowl events such as VIP and celebrity mixers, charity golf tournaments, fashion shows, mansion parties, and other gatherings, will provide ideal settings for sugar daddies and sugar babies to meet. Steven Pasternak, Founder and CEO of Sugardaddie.com, states that "whenever there is an event such as a Super Bowl or the coming NBA All-Star game, attractive women from across the country will flock to that city with hopes of getting invited to the incredible parties, and perhaps even meet a celebrity or professional athlete".
The customer service center for the online dating site has been overwhelmed with requests for speedy approval of profile location changes to New Orleans, and also with sugar babies calling in to find out if the website is sponsoring any pre or post-Super Bowl events.
Pasternack says that all of the United States and most of the planet should be in party mode on Super Bowl Sunday, and that "the Super Bowl presents sugar babies with an unrivaled opportunity to meet and date sugar daddies." The Sugardaddie.com staff asked many of the female members calling in for information what they thought were the most essential tools and accessories that sugar babies can use to attract wealthy and powerful men. "Each and every sugar baby has her own technique to attract and land her ideal sugar daddy but there seems to be certain essentials in every sugar babe's arsenal," says Pasternack.
Hosting the most widely anticipated event of the year, and known for its posh resorts, and other sweet attractions, Louisiana will draw thousands of sugar daddies and sugar babies for this year's Super Bowl. The well-prepared sugar baby will most assuredly have at least the following items with her when she arrives in New Orleans for the Super Bowl galas:
*A little black cocktail dress is essential, as is a revealing yet tasteful evening gown for those really high end events.
*No sugar baby is complete without that special perfume that sets her apart from the crowd.
In addition to the above wearable items, many sugar babies have stated that they would never head to a place like New Orleans or any city hosting an event with the magnitude of the Super Bowl without a throw away cellphone that can be picked up at any Wal-Mart and a prepaid credit card in case of emergencies.
Although Pasternack would neither confirm or deny if Sugardaddie.com is actually sponsoring any Super Bowl parties, or if he knew of any venues that would be of incredible interest to sugar babies in New Orleans over the weekend, he did say that all of New Orleans should be a party on Super Bowl Sunday and reminds us that Mardi Gras is also only a week or two away. It wouldn't hurt for sugar babies to get in early and perhaps get to know the concierges of the better hotels and doorman of the trendiest clubs. Finding the best parties is a chore but getting in to such events sometimes requires a minor miracle.