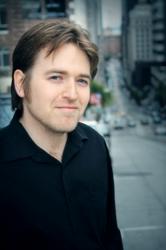 The Space industry isn't facing a 'money' problem, it's facing a 'people caring' problem - we're trying to change that by making it more accessible to the 99%
San Francisco, California (PRWEB) January 30, 2013
Space tourism start-up I Dream of Space (IDOS) has announced, in thrilled tones, that it has formed a partnership with indie game developer SQUAD, creators of the popular space-sim Kerbal Space Program (KSP).
KSP is a "build your own space program" simulation game with a reputation for being humorous, accurate and, as a result, challenging. IDOS founder Reuben Metcalfe explains why SQUAD and KSP caught his eye for this partnership;
"As soon as we saw KSP it seemed like an obvious fit - Chasing the idea of space travel is a worthy cause, but for your average dreamer it's a prohibitively expensive endeavor. In order to bring space to people who can't muster up a few hundred thousand dollars, I Dream of Space is currently running a promotion that will land one lucky space enthusiast on a sub-orbital space flight for only $10 per entry."
Reuben continues, "Kerbal has built a really strong and enthusiastic community. We thought this would be a great way not only to get the word out about the project, but also to start an ongoing relationship with people who, in their own way, are also very much contributing to the global space community."
The partnership between IDOS and SQUAD is being kicked off with an in-game KSP promotion that gives players a chance to go to space. To enter this promotion, players will take unique and interesting in-game screenshots and submit them to a panel of peers for a shot at a prize of IDOS posters and entries into the draw to go to space. The promotion runs from the 16th of January through the 5th of February 2013.
IDOS has also been talking to other companies about similar initiatives - stay tuned for more news and updates!