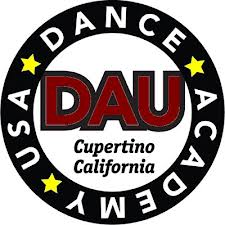 "We all want happy, healthy and successful children - we believe dance can play an important role" Jane Carter
Cupertino, CA (PRWEB) January 30, 2013
Dance Academy USA is excited to announce its annual dance recital which will be held June 15 & 16 at The Center for the Performing Arts in San Jose, CA; this recital serves as an opportunity for DAU students to showcase their talent and skills they learned throughout the year. In order to participate in DAU's Recital 2013, students must register for dance classes no later than February 28, 2013.
With the increased spotlight dance has received in pop culture, participation in the sport has continued to soar in the United States. Participation in dance has many health benefits for children. Dance Academy USA (DAU) discusses some of these benefits and the importance of dance instruction in their most recent blog post, "Spirit, Body, Mind". According to the post, "Dance teaches children how to learn. A parent choosing dance as an activity for their child is a parent wanting to give their child a strong foundation in learning, a strong mind." says Jenni Tibbils the Program Director at DAU.
DAU stresses the importance of physical activity while finding ways to encourage the young dancers' spirit as well. When asked about the positive effects dance can have on children, DAU's Artistic Director, Jane Carter, says, "We all want happy, healthy and successful children - we believe dance can play an important role". Currently, DAU is registering new students for 2013. Those who enroll before February 28 will also have the opportunity to participate in the school's dance recital on June 15 and 16.
Dance Academy USA is the largest dance studio in Northern California and has served the San Jose area dance community for over twenty years. DAU is a Bay Area Green Business and offers classes in tap, ballet, jazz, contemporary, lyrical, Zumba, hip hop and break dancing and has an award winning competition team which is Nationally Ranked. Those interested in learning more about Dance Academy USA are encouraged to visit their website at danceacademyusa.com. You can also contact DAU by phone at (408) 257-3211 or by email at OfficeTeam(at)DanceAcademyUSA(dot)com.
Background
Dance Academy USA was founded in 1990 by Jane Carter. The studio has since expanded in size, becoming the largest dance studio in Northern California with a staff with over 50 employees. Jane Carter is a graduate of San Jose State University with a degree in Human Performance and Fitness and a minor in Nutrition and Food Science. While at San Jose State University, Jane was a member of Spartan Spectrum Dance Team. While in college she was also selected as the Dole Corporation "Ambassador" which allowed her to teach dance in Japan. Additionally, Jane is a former dancer for the Golden State Warriors and a professional cheerleader for the San Francisco 49ers.