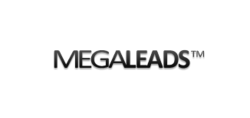 Having Jonathan Russo on board will no doubt enhance our internal sales team and give Megaleads the edge it needs to draw in new customers as we move forward.
Little Falls, NJ (PRWEB) January 31, 2013
The New Year is well underway and Megaleads (https://www.megaleads.com) does not plan on losing a single step. As the new sales leads system moves forward with their Beta program, Route 72 Systems continue to monitor the customer feedback from those who have utilized their free trials. The instructional videos posted on the Megaleads website were a bit hit with many customers because it made the business sales leads system more user-friendly for newcomers. Megaleads also added Jay Shino to their team as their affiliate manager for enterprise accounts. His expertise in marketing coordination& distribution and his experience with call center distribution has given Megaleads a leg up in their development as the first month of the New Year comes to a close.
In addition to Jay Shino, Megaleads has announced that they will be welcoming Jonathan Russo to handle enterprise sales. Russo has more than 15 years of sales experience and his eager to bring his talents to the digital sales arena. Russo's extensive knowledge of sales immediately caught the attention of Route 72. Jim Alamia, CEO and Founder of Route 72 Systems states: "Having Jonathan Russo on board will no doubt enhance our internal sales team and give Megaleads the edge it needs to draw in new customers as we move forward."
Route 72 will continue to spread the word about Megaleads as it continues to develop. New customers can still utilize free trials with no credit card commitment and learn the ins and outs of the new business email leads system through their new instructional videos, which include demos on the new people finder tool and the turn-key email append system. Route 72 is pleased that Megaleads has been able to start the New Year off with a bang. Jim Alamia states: "We have the right tools and the right team in place to implement them. We are confident in Megaleads and its ability to help customers find business sales leads. The additions that have been made to the website and the Megaleads team will undoubtingly secure our place in the digital marketplace."