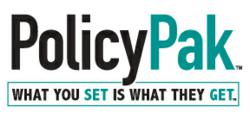 New and existing customers will love the context aware security features that PolicyPak brings.
(PRWEB) January 30, 2013
PolicyPak Software released a new build on January 29th for their popular desktop management software.
The new and improved PolicyPak includes several much requested features including Item Level Targeting which brings "Context Aware Security" to Active Directory and Group Policy admins. With Item Level Targeting admins can specify the conditions under which a Pak's settings will be delivered. A demonstration of this new feature can be found on the PolicyPak website.
In addition, PolicyPak can be used without Group Policy, in conjunction with Microsoft SCCM, LanDesk, Dell KACE or Windows Intune. The PolicyPak Exporter Utility was also updated to take advantage of Item Level Targeting. Now admins can wrap up PolicyPak directives, filter them with Item Level Targeting and deliver the settings using their software deployment tool of choice. Other notable enhancements on the new build include; enhanced GPMC reporting and more efficient Group Policy data storage.
IT Admins and network administrators who want to try out the PolicyPak software can attend a free Group Policy Webinar which will include a demonstration of the new features. Admins can join the webinar at the PolicyPak website.
Jeremy Moskowitz, founder of PolicyPak Software and Microsoft Group Policy MVP, says of the new build, "New and existing customers will love the context aware security features that PolicyPak brings. Additionally, with this build we launched thirty new pre-configured Paks, including all the Paks needed to manage Microsoft Office 2013. IN this latest release, there's something for every desktop and security administrator."
About PolicyPak Software:
PolicyPak Software (http://www.policypak.com) is the leader in application compliance and desktop management tools for Active Directory. The software enables IT pros to deliver, lockdown and remediate settings for desktops, laptops, VDI sessions, company devices, as well as personal "BYOD" devices. Customers who use PolicyPak are also able to manage all of their other enterprise desktop applications the same way, such as Firefox, Java, Acrobat , and custom applications. These other Paks are included free for PolicyPak Professional customers. PolicyPak was founded by desktop management expert and Microsoft Group Policy MVP Jeremy Moskowitz.