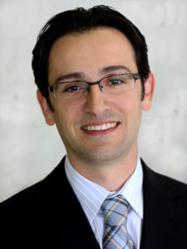 One of the benefits of the Pap test is that it allows us to detect high-risk types of HPV.
Beverly Hills, CA (PRWEB) January 30, 2013
January is Cervical Health Awareness month, and the board-certified physicians in La Peer Health Systems' Gynecology Department are doing their part to enhance public understanding about HPV and cervical cancer.
"An estimated 13,000 American women are diagnosed with cervical cancer each year," said La Peer's Dr. Peyman Banooni, who practices obstetrics and gynecology in Beverly Hills and Los Angeles. "However, when found in its early stages, cervical cancer is actually very preventable. For this reason, we recommend that women undergo regular Pap tests to detect HPV and cervical cancer."
Cervical cancer occurs when cells in the lower part of the uterus undergo changes and become cancerous. If left untreated, cancerous cells in the cervix can replicate and invade other parts of the body. A Pap test is a simple, painless procedure used to collect squamous and glandular cells from the cervix. After the cells are collected, Dr. Banooni sends them to a laboratory for evaluation. Detecting abnormal or precancerous cells early may help reduce a woman's chances of developing cervical cancer later.
"One of the benefits of the Pap test is that it allows us to detect high-risk types of HPV," said Dr. Banooni. "Treating the cell changes associated with HPV can help prevent cervical cancer from developing."
HPV, or human papillomavirus, is a term for a class of viruses that affects the skin. While some kinds of HPV can lead to genital warts, other forms of the virus can cause the abnormal cell changes associated with cervical cancer. Pap tests are crucial to diagnosing and treating abnormal cervical cells, before cervical cancer can develop.
In honor of Cervical Cancer Awareness month, the doctors at La Peer want to remind all women to begin undergoing Pap tests at age twenty-one and to continue screening until age seventy. Although about 4,000 women will unfortunately lose their battle with cervical cancer this year alone, the disease tends to develop slowly and can often be treated successfully when detected early.
For more information about HPV and cervical cancer, or for other OB-GYN concerns, please feel free to call La Peer at 310.360.9119 for a consultation.
La Peer Health Systems is an outpatient surgery center in Beverly Hills, founded by doctors and focused on providing excellent patient care alongside the most cutting-edge medical treatments available. With 40 world-renowned physicians in 13 specialties, we offer comprehensive medical treatment that takes patients from consultation to diagnosis, treatment, surgery, and ultimately aftercare. Our 13 medical departments include orthopedics & sports medicine, gastroenterology, head & neck surgery, colorectal & general surgery, podiatry, ophthalmology, pain management, plastics & reconstructive surgery, gynecology, spine surgery, interventional cardiology, bariatric surgery, and anesthesiology. Unlike large hospitals, La Peer's unique structure offers extremely personal care in a safe and controlled environment.
More information about La Peer Health Systems can be found at http://www.LaPeerHealth.com.