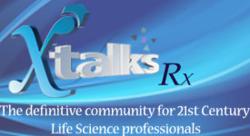 Toronto, Canada (PRWEB) January 30, 2013
Cell-based assays, or bioassays, are important for establishing safety, efficacy and stability profiles biopharmaceuticals. What's more, these assays must be sufficiently robust to meet international regulatory and USP guidelines for system suitability. These tools are crucial for drug product lot release and stability testing to support licensing for commercialization.
Generally, assays are designed to demonstrate the relative potency of a product by comparing the biological response with a control preparation (such as USP, WHO, or an in-house reference standard). These assays are an essential component of the characterization/validation process and can be used to select candidates; establish comparability; test process intermediates, formulations and stability/degradation; and to support product changes.
In this webinar, our expert, Dr. Peter Wunderli, will review a case study for a biological drug product. Dr. Wunderli will go over topics including: the re-development of the bioassay method for potency and an improved process for extracting the drug product from a carrier so that the potency of the final drug product could be reproducibly measured.
For more information about this event or to register, visit: http://xtks.in/xto561-event
Xtalks is a leading provider of educational webinars to the global Life Sciences community. Every year thousands of industry practitioners turn to Xtalks for access to quality content. Xtalks helps Life Science professionals stay current with industry developments, trends and regulations. Xtalks webinars also provide perspectives on key issues from top industry thought leaders and service providers.
To learn more about Xtalks visit http://xtalks.com/ContactUs.ashx
Contact:
Karen Lim (416) 977-6555 ext 227
clientservices(at)xtalks(dot)com