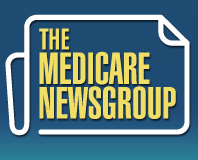 Events like this one are meant to bring together experts to facilitate an open exchange of ideas in the hope that we can arrive at the most creative and intelligent solutions for the future.
GLENCOE, IL (PRWEB) January 30, 2013
With Medicare facing an uncertain financial future and numerous potential reforms, a symposium in Washington, D.C., is set to engage a wide variety of stakeholders in a frank and informal discussion about what role the private sector should play in the entitlement program.
"The Private Sector in Medicare: A Candid Conversation" will facilitate a dialogue among policymakers, analysts, journalists and others from both the private and public sectors on the direction of the Medicare program. The event will be hosted by The Medicare NewsGroup, publisher of a website that serves as an independent resource for journalists who cover the program. The event supports The Medicare NewsGroup's primary aim of elevating the national Medicare debate to a more informed and constructive conversation.
At present, about 49 million Americans receive Medicare benefits, and the program accounts for nearly 16 percent of all government spending.
"Medicare is one of the most important and urgent issues facing our nation from both an economic and social perspective. Our choices about Medicare's future will impact the ability of elderly and disabled Americans to live healthy and productive lives. Today our national discussion on this program's future is heavily influenced by a heated political environment," said Judi Israel Rosen, publisher of The Medicare NewsGroup. "Our goal is to provide a platform for collaborative, productive discussions among diverse and knowledgeable stakeholders."
The event is being held on March 20 from 8 a.m. to 11 a.m., at the National Press Club in Washington, D.C. There is no cost to attend, but space is limited.
The symposium will feature panel discussions with key influencers from different sectors of the health care field and will be moderated by health care thought leaders. Audience participation and engagement will be a prominent feature.
"Given the changes that are happening to the Medicare program, and with the ongoing implementation of the Affordable Care Act, it is vital now more than ever that we keep consumers informed and educated on the issues," said Sally Greenberg, executive director of the National Consumers League and a speaker at the symposium. "And in order to keep consumers informed and educated, we must have informed and educated reporters and bloggers."
Speakers will include: Stuart Altman, Ph.D., Sol C. Chaikin Professor of National Health Policy at Brandeis University's Heller School for Social Policy and Management and former chair, Prospective Payment Assessment Commission; Robert Berenson, M.D., senior fellow, Urban Institute and former vice chair of the Medicare Payment Advisory Commission; Susan DeVore, president and chief executive officer, Premier Inc.; Michael McCallister, chairman of the board, Humana Inc.; Ora Pescovitz, M.D., chief executive officer, University of Michigan Health System and executive vice president for medical affairs, University of Michigan; and Gail Wilensky, Ph.D., senior fellow at Project HOPE and former administrator at the Health Care Financing Administration (now Centers for Medicare & Medicaid Services.)
"Events like this one are meant to bring together experts to facilitate an open exchange of ideas in the hope that we can arrive at the most creative and intelligent solutions for the future," Rosen said.
To ensure your participation, RSVP today by visiting apa.convio.net/MNGKickOFF
The Twitter hashtag for the event is #MNGeventDC. Follow The Medicare NewsGroup: @MedicareNewsGrp.
###
About The Medicare NewsGroup
MedicareNewsGroup.com is an independent resource for Medicare news, policy, research and legislation with original and curated content. Optimized for reporters, bloggers and editors who produce news and commentary on Medicare, MedicareNewsGroup.com aims to be a digital encyclopedia of Medicare that organizes past and current information relating to the topic. In addition to publishing a website, The Medicare NewsGroup also collaborates with journalism associations and universities to sponsor educational sessions on Medicare for journalists.