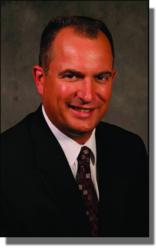 A career as a business broker allows people the freedom to be their own boss, set their own hours and truly have a self-designed flexible lifestyle
Milwaukee, WI (PRWEB) January 31, 2013
It is no secret the U.S. population is aging. According to the US Census Bureau, in 1900, Americans between the ages of 65 and 90 comprised a mere 6% of the U.S. population. Today, as baby boomers retire at the rate of 10,000 per day, people in that demographic embody a growing part of the population, and by 2050 are projected to comprise nearly 24% of the population. In the Bureau's Survey of Business Owners (SBO) it is reported that more than one-third (36.5 percent) of owners of respondent firms were 55 or older, with 24.1 percent between the ages of 55 and 64 and 12.5 percent over the age of 65. Approximately 29.6 percent of owners of respondent businesses were between the ages of 45 and 54.
According to Sunbelt Midwest, older business owners represent the majority of the businesses they sell. Retirement plans and health reasons are the top two reasons business owners' site when inquiring about selling a business with Sunbelt Midwest. Sunbelt is seeking experienced sales professionals to handle the anticipated increase of businesses expected to go to market.
"This year marks our tenth year of successfully selling businesses in southeastern Wisconsin. Currently, we have five active business brokers in southeastern Wisconsin and about 60 Sunbelt business brokers in our five Midwest offices located in IL, MN and WI. I would like to double the number of brokers in the Milwaukee office this year and expand our territory reach into central Wisconsin and southwest Wisconsin." said Ed Krajcir, President of the Milwaukee office of Sunbelt Midwest. "Our top earning brokers typically enjoy a six-figure salary, they are self-motivated and results driven. Being a business broker allows people the freedom to be their own boss, set their own hours, and truly have a self-designed flexible lifestyle. Additionally, a business brokers career should have longevity, given the staggering number of aging business owners." said Ed.
Preferred candidates are top performers with at least 5 years of experience in executive level sales, business ownership, and/or business development. Real Estate industry experience a plus. Visit Sunbelt Midwest's business broker careers to learn more.
About Sunbelt Midwest
Sunbelt Midwest is an elite division of Sunbelt, the largest organization of business brokers and M & A professionals in the world. With five offices in Minneapolis, Minnesota; Chicago, Illinois; and Milwaukee, Wisconsin, Sunbelt Midwest is a premier brokerage. The business brokers and M & A intermediaries of Sunbelt Midwest, consistently rank in the top performers of Sunbelt International. Because of this team's expertise, it has been trusted with coordinating all of the national franchisor relationships for Sunbelt. Because of this interaction, Sunbelt Midwest has a unique ability to market businesses throughout Sunbelt internationally. Sunbelt truly has GLOBAL reach!