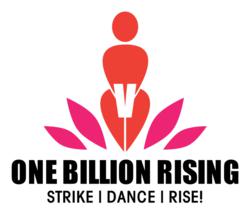 Palo Alto, Calif. (PRWEB) January 31, 2013
Sofia University (formerly Institute of Transpersonal Psychology) has announced an event in conjunction with the worldwide movement, One Billion Rising. One Billion Rising is a call to action event with the goal to gather one billion people across the globe on February 14 to demonstrate solidarity and commitment to ending violence against women and girls.
The One Billion Rising event will take place in the Sofia University Auditorium in Palo Alto from 5 to 8 pm on Valentine's Day. The event will be Sofia University's first ever school-wide dance open to students, staff, faculty and the general public. Guests will enjoy dancing to the music spun by a top DJ. Donations between $5 and $20 are requested at the time of registration or at the door, and all proceeds benefit the following local non-profit organizations: Impact Bay Area and The Art of Yoga Project.
Impact Bay Area reduces violence and promotes healing by teaching self-defense, personal safety, violence prevention, and empowerment to adults, young adults, teens, and kids. For more information, please visit: http://www.impactbayarea.org.
Art of Yoga Project leads teenage girls in the California juvenile justice system toward accountability to self, others and community by providing practical tools to affect behavioral change. For more information, please visit: http://theartofyogaproject.org
To participate in this event or make a donation, please visit: http://bit.ly/ZRs1v1. To learn more about One Billion Rising, please visit: http://www.onebillionrising.org.
About Sofia University
Founded in 1975, Sofia University (formerly the Institute of Transpersonal Psychology) is a private, non-sectarian university accredited by the Western Association of Schools and Colleges. For over 35 years, within the context of scholarship and research, the school has offered transformative education for the whole person, probing the mind, body, spirit connection. As Sofia University, the school is broadening its mission, reaching into multiple disciplines and adding undergraduate study. For more information, visit http://www.sofia.edu.
###