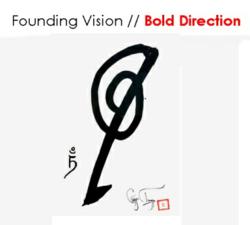 Boulder, Colo (PRWEB) January 30, 2013
Naropa University celebrates the ceremonial inauguration of Charles G. Lief, whose tenure as president began in August 2012. The inauguration ceremony will take place on Saturday, February 16, 2013.
Charles G. Lief has remained an active member of the Naropa community since its founding almost forty years ago, having studied and worked closely with the university's founder, Venerable Chögyam Trungpa Rinpoche. An original member of the Nalanda Foundation board of directors, Naropa's nonprofit home for its first decade, Lief remained a member of the university's board of trustees from its formation in 1986, until Naropa began its presidential search in 2012.
On his appointment as university president, Lief affirmed: "I want to amplify, honor, and celebrate Chögyam Trungpa Rinpoche's founding vision, as well as re-energize our commitment to creating an ecumenical and diverse community of students, faculty, and staff. This was at the heart of Trungpa Rinpoche's vision for Naropa. Naropa's future as a leading force in higher education will be rooted in the powerful and potent energy behind its founding. Being inclusive and forward thinking, without losing the heart of our lineage connection, will be central to the university's success."
Lief received his Juris Doctor from the University of Colorado School of Law, and served as a managing partner of Colorado law firm Roper, Lief, Mains, and Cobb from 1977 to 1983. He and his family lived in Halifax, Nova Scotia, from 1984 to 2003, where he and partners built mixed-income housing and economic development projects. It was there that he established an award-winning restaurant and wrote two popular cookbooks.
Moving to Yonkers, New York, in 2003, he became the first president of the Yonkers, New York–based Greyston Foundation, founded by renowned Zen teacher and former Naropa board member, Bernie Glassman, Roshi. Greyston is one of the earliest and most well-known models of integrated nonprofit social enterprises and service providers in the country. Under Lief's leadership, the Greyston Foundation grew from a startup with a handful of employees to an organization with 180 employees. Greyston's services include permanent housing for formerly homeless families, accredited childcare, HIV/AIDS housing and healthcare, and the well-known Greyston Bakery, which provides employment to low-income residents of Yonkers and supplies millions of pounds of brownies to Ben and Jerry's, as well as producing many other products.
A principal in the Hartland Group, Community Developers and Consultants of Burlington, Vermont, Lief has been instrumental in the creation of mixed-income housing and economic development projects in Vermont and New Hampshire. He has also served as CEO and strategic planning consultant to Amida Care, a highly regarded nonprofit Special Needs HMO serving 6,000 low-income persons living with HIV/AIDS in New York City. For decades, Lief has served on nonprofit boards in New York, Vermont, Nova Scotia, and nationally. This board work includes service as chair of the Intervale Center in Burlington, which develops farm- and land-based enterprises, generating economic and social opportunity while protecting natural resources; vice-chair of the Vermont Community Loan Fund; and member of the Vermont Works for Women and award-winning Center for Cartoon Studies boards. He was the chair of the national Social Enterprise Alliance, as well as board member and former chair of Shambhala International, the worldwide association of Buddhist communities founded by Chögyam Trungpa Rinpoche.
The inauguration ceremony will feature an array of offerings, including music by Denver-based Gamelan Tunas Mekar, a community orchestra that performs music indigenous to Bali, under direction of Balinese composer and artist-in-residence, I Made Lasmawan. In addition, the ceremony will include a poetry reading by Anne Waldman—performer, poet, and co-founder with Allen Ginsberg of Naropa's Jack Kerouac School of Disembodied Poetics. Waldman has authored more than 40 poetry collections and was recently awarded the 2012 PEN Center USA Literary Award for Poetry for The Iovis Trilogy: Colors in the Mechanism of Concealment. There will also be student performances.
Lief's investiture will be marked by video remarks from the Naropa University Lineage Holder, Sakyong Mipham Rinpoche, the head of Shambhala International, renowned Buddhist teacher, and author of many books including Turning the Mind Into An Ally and the acclaimed Running with the Mind of Meditation. The formal oath will be led by Rabbi Zalman Schachter-Shalomi, former world wisdom chair at Naropa and founder of the Jewish Revival and Spiritual Eldering movements. Reb Zalman has authored numerous books and is an active teacher of Hasidism and Jewish mysticism. He is also a participant in ecumenical dialogues throughout the world, including influential dialogue with the Dalai Lama, which is documented in his book The Jew in the Lotus. For more information about Naropa's inauguration of Charles G. Lief, please visit naropa.edu/inauguration.
Naropa University is accredited by the Higher Learning Commission, and is a member of the North Central Association of Colleges and Schools. Naropa University is a private, nonprofit, nonsectarian liberal arts institution dedicated to advancing contemplative education. This approach to learning integrates the best of Eastern and Western educational traditions, helping students to know themselves more deeply and engage constructively with others. The university comprises a four-year undergraduate college and graduate programs in the arts, education, environmental leadership, psychology, and religious studies. To learn more: http://www.naropa.edu.
###