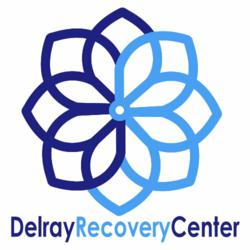 "The treatment device, which is about the size and shape of a cupped hand, has been cleared by the U.S. Food and Drug Administration to treat major depressive disorder."
Delray Beach, FL (PRWEB) January 31, 2013
Delray Recovery Center's implementation of Neurostar Transcranial Medical Stimulation Therapy not only fortifies the center as a leader in revolutionary treatments, but it also offers relief to those who suffer from the co-occurring disorders of addiction and depression. The treatment, commonly known as rTMS Therapy or Transcranial Magnetic Stimulation, is a noninvasive technique that delivers precisely focused magnetic pulses to stimulate the specific area of the brain that regulates mood.
"The treatment device, which is about the size and shape of a cupped hand, has been cleared by the U.S. Food and Drug Administration to treat major depressive disorder," said Delray Recovery Center's Medical Director Dr. Darryl Appleton. "We foresee it helping many, many of our patients who suffer from depression on top of their addictions."
Substance abuse and depressive symptoms frequently accompany each other, according to an article published in the journal Advances in Psychiatric Treatment. The article reported that 30 percent of those who abuse alcohol meet the full criteria for major depressive disorder while as many as 80 percent of alcohol abusers suffer from depressive symptoms. Depressive disorder was also reported as a lifetime ailment in 48 percent of those suffering from opiate addiction.
The National Institute on Drug Abuse confirms the presence of mental disorders in many individuals who suffer from addiction. It also highlights the importance of assessing drug and alcohol-addicted individuals for depression and other mental health conditions as well as making treatments available.
Delray's introduction of rTMS makes depression treatment readily available at the center. Once a patient is determined to be a viable candidate for rTMS, a motor threshold test helps pinpoint the exact areas of the brain and signal strength that should be used. The therapy sessions follow, typically lasting 40 minutes and using a small, curved device that delivers focused magnetic pulses to the brain's targeted area.
"A large number of our patients have experienced depression or depressive symptoms during their active substance abuse as well as after they put down the drink or drug," said Delray Recovery Center Clinical Director Cheryl Young. "Transcranial Magnetic Stimulation gives us one more method to include in an individualized plan to meet their unique needs."
Located in Delray Beach, Florida, Delray Recovery Center offers individualized treatment programs for alcohol and drug addiction, eating disorders and co-occurring mental health issues. The center has long been providing a soothing environment while its certified staff design programs that are comfortable, safe and unique to the individual, elements that can ultimately lead to success and a sustained life of recovery.