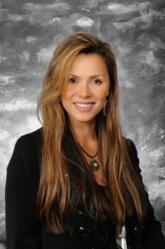 "We are so pleased to host a fundraiser for this exceptional organization which provides valuable education, service, and spiritual growth across the globe."
San Antonio, Texas (PRWEB) January 31, 2013
The Cyrs recently hosted a dinner at their home for Connecticut-based MedSend, a non-profit organization, and approximately 100 friends and supporters. Mrs. Cyr was quoted as saying, "We are so pleased to host a fundraiser for this exceptional organization which provides valuable education, service, and spiritual growth across the globe." One of the highlights of the evening included hearing from a veterinarian who is home on furlough from his work in Ethiopia. He teaches locals to care for their cows, a rich resource for milk and currency in Ethiopia. MedSend representatives were in Texas to meet with current supporters and increase awareness of the organization's work.
MedSend enables highly qualified and dedicated healthcare professionals to serve spiritually and physically needy people around the world in the name of Christ. They do this by making their monthly educational loan payments while they serve. Without MedSend, these healthcare professionals would need to spend years working in the United States to pay off their educational debt before going and being able to answer God's call to serve – and many would never make it to the mission field at all. Click here for answers to some of their most frequently asked questions (FAQs).
The MedSend vision is to seek a world where individuals will be healed physically and spiritually, while their communities become places of health, prosperity, and stability. MedSend is working to enable this transformation of people and cultures around the world through healthcare missions. The MedSend mission is to enable healthcare providers to work where they have been called, unencumbered by educational debt, and to monitor their progress in their roles as healthcare providers, teachers and examples.
Since being founded in 1992, MedSend has approved educational loan repayment grants to almost 500 healthcare professionals serving around the world. They serve in areas of deep physical and spiritual need, many of them in areas of the world untouched by the gospel. As healthcare providers, some are welcomed in areas that are closed to evangelism. Grant recipients staff and run mission hospitals and rural clinics, which often involves training and mentoring Christian nationals as caregivers. Through extensive involvement in community health education programs, many grant recipients are working to transform entire communities.
For more information about MedSend please visit http://www.medsend.org. Click here for more information about how to become a grant recipient. Grant recipients make application ]Click here for more information about what MedSend grant recipients are doing around the world.
Sixteen mission boards and sending agencies were instrumental in founding MedSend. Since then, additional organizations have joined, bringing the total number of MedSend Associates to more than 75. They work closely with their Associates and rely on them to provide screening, training, assignment, oversight, and accountability for MedSend grant recipients.
For more information on how you can contribute through the Cyr Family Charitable Fund, visit http://www.cyrcharitablefund.com or call Dave Howell at 210-618-6566 with questions or to volunteer.