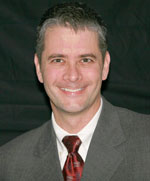 Pittsburgh, PA (PRWEB) January 30, 2013
Predictive Solutions Corporation announced today that Chuck Pettinger, Ph.D., process change manager, will speak at the 8th annual OSHA Safety Day on February 7. Hosted by The Ohio State University, in conjunction with the Central Ohio Chapter of the American Society of Safety Engineers, the event will offer several educational programs on a variety of safety-related topics.
Breakout sessions will focus on construction hazards and current issues with OSHA compliance. Chuck will present a session, entitled "Predicting & Preventing: Using Leading Indicators to Assess Safety Performance," at 10:05 a.m. (EST). In it, he will share the common struggles companies face in gathering true leading indicators from worksite inspections. Chuck will also review a case study and statistical research to show how companies can assess their safety culture and potentially predict a worksite incident.
Pettinger earned his doctorate in psychology from Virginia Tech with an emphasis in Industrial Organizational Psychology. For 20 years, Chuck has consulted with organizations from around the world, guiding them in their transformation to create a step-change in their safety cultures and helping them to reduce death in their workplaces. In the last four years, Chuck has led several change initiatives as a process change manager at Predictive Solutions.
The event will be held at the OSU Fawcett Center from 7:00 a.m. to 3:00 p.m. OSHA Safety Day attracts safety and health professionals, workers, and college students. Online registration and payment, due by February 1, can be done at the ASSE website, http://centralohio.asse.org/.