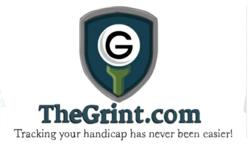 This revolutionary golf handicap app will still revolve around the Scorecard Picture feature
Miami, FL (PRWEB) January 30, 2013
A new version of TheGrint golf app will launch in February 2013 with a lot of great new features that will complement the website very nice. The new version is currently in testing phase and it is very close to its release.
This revolutionary golf handicap app will still revolve around the Scorecard Picture feature, which is the flagship product of TheGrint. With it golfers can simply take a picture of their scorecard at the end of their round, upload it through the app, and the score will be uploaded for them.
To complement the innovative Scorecard Pic feature, the designers and engineers at TheGrint online Golf Handicap Calculator came up with the following new features:

Activity Feed: allow users to get news of their friends recent scores and milestones
Handicap Lookup tool: allow users to search each other handicap index
History of Scores: allow users to search and review personal past scores
Stats: allow users to check overall stats as well as stats on specific golf courses
Score tracker for Four players: allow users to keep track of up to four players on the score tracker. On the current version they could only keep track of one player
With all these new features TheGrint plans to complement its top of the line website with a top of the line app. The main focus for this new app version was to increase usability with a friendlier interface.
The launch will happen on February 2013. Stay tuned.