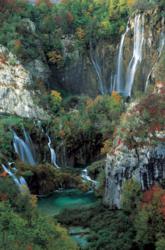 Tempe, Arizona (PRWEB) January 30, 2013
Top eco-travel companies provide opportunities to explore exciting new destinations and high on their list of late is Croatia, a nation steeped in rich cultural and natural history. Naturalist Journeys, an Arizona-based nature and adventure travel company, rates their upcoming Nature, History and Hiking Eco-tour in Croatia as one of its best adventure travel options, designed with the principles of responsible travel. Lodgings are in small family guest houses and meals are often shared with hosts who produce their own wine or brandies.
Naturalist Journeys owner Peg Abbott says, "Croatia may be Europe's best-kept secret, but it's a natural for a top-rated eco-tour. Beyond the iconic beauty of the Dalmatian Coast and its stunning national parks, Croatia is a rich crossroads of culture. Settled consecutively by Illyrian, Greek, Roman, Venetian, Slavic, and Austro-Hungarian empires—all leaving their distinctive mark—this land is one of the most culturally and biologically rich regions of Europe."
Tempe-based Environmental historian Paul Hirt leads the tour, along with his wife Linda Jakse, whose maternal ancestors are Croatian. He explains, "Dubrovnik is a UNESCO World Heritage city and for five centuries the capital of its own independent Republic. Split, a shimmering coastal metropolis with miles of well-worn narrow stone streets and pedestrian passageways through the 1st century A.D. is the home to the summer palace of Roman Emperor Diocletian."
Croatia Nature, History and Hiking tour participants will have a chance to explore five of Croatia's most spectacular parks: Krka National Park (rivers, lakes, and travertine waterfalls), Paklenica National Park (a deep, narrow canyon cut through the Velebit Massif), the Krupa River in Velebit Nature Park, Mljet Island National Park and last but not least Croatia's most famous Plitvice Lakes National Park. A Croatia Nature, History and Hiking tour extension to "the Amazon of Croatia," Kopacki Rit on the Danube River, will be offered.
Find full details of Naturalist Journeys Nature, History and Hiking Eco-tour to Croatia at
http://www.naturalistjourneys.com/jcalendar/jc_croatia13.htm
More about Croatia Nature, History and Hiking tours expert guides, June 9-20, 2013:
Arizona State University Professor and Environmental Historian Paul Hirt and his wife, Linda Jakse, traveled to Croatia last year following Paul's Fulbright fellowship in neighboring Slovenia. Networking with professional colleagues and top advisors at ecotour company Naturalist Journeys, they have created a remarkable 12-day Croatia adventure to share their experience. On site they join Croatian guide Goran Safarek, an ecologist, photographer, and videographer, just honored as one of the top 100 people making a better Croatia. Together they promise a top tour experience in the nature and culture of this surprisingly little-known country. From visiting Dubrovnik, a virtual urban work of art encircled within walls that measure two miles in circumference, to the joy of swimming in the Adriatic Sea, hiking woodland trails to scenic waterfalls and ambling through seaside villages, this tour promises to blend learning with fun for an educational voyage to be remembered. The tour, limited to 10 persons, begins in Dubrovnik and ends in Zagreb.
About Naturalist Journeys
Naturalist Journeys LLC, a top birding, nature and hiking tour company, offers specialty small group travel worldwide, from the western U.S. to Alaska, Hawaii and Florida, Costa Rica, Croatia, Panama, safaris in Africa and more. Naturalist Journey's guided nature and birding tours feature expert guides with decades of experience in bird-watching, nature interpretation, travel photography and other forms of eco-tourism. Naturalist Journeys also offers hiking and adventure travel tours in many national parks and wildlife reserves, including the Galapagos, Antarctica and the Amazon.