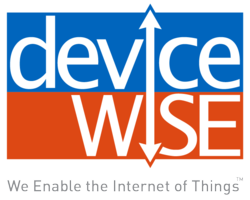 We couldn't ask for a better platform on which to develop new client applications, nor a group of people more responsive than those at ILS Technology
Boca Raton, FL (PRWEB) January 30, 2013
ILS Technology recognized DataRemote, Inc. last night for their contribution to shared business in the Machine-to-Machine (M2M) marketplace with their 2012 Systems Integration Partner of the Year Award, given at the culmination of the ILS Technology M2M Workshop in Miami Beach.
The partnership between the companies has been marked over the past 12 months by extensive cooperation resulting in multiple new accounts across a variety of vertical industries including retail and food service.
"We are pleased to be recognized for our accomplishments over the past year, leveraging the ILS Technology deviceWISE M2M Application Platform to help our clients achieve their M2M goals," said Robert Moses of DataRemote. "We couldn't ask for a better platform on which to develop new client applications, nor a group of people more responsive than those at ILS Technology."
"DataRemote has played a critical role in the successful deployment of multiple client solutions," said Lawrence Latham, Chief Customer Officer of ILS Technology. "They are absolutely relentless at working with customer requirements to insure they meet both functional and economic targets."
About ILS Technology
ILS Technology provides the world's leading ready-to-use, off-the-shelf cloud platform to connect enterprise IT systems to the devices and machines on which businesses depend. ILS Technology solutions are easy to deploy to any device without the need for months of complex programming or development. ILS Technology offers unparalleled security to protect company and customer data and ensure regulatory compliance. Visit http://www.ilstechnology.com or http://www.devicewise.com for more information.
About Data Remote
DataRemote has been in the M2M industry for over 25 years: first as a manufacturer of its own product line and now as an elite CalAmp Wireless Products distributor and integrator. DataRemote has consistently been at the forefront of the M2M Industrial market since 1991 and was incorporated in California in the year 2000. DataRemote has successfully deployed solutions globally across a variety of vertical markets including Automatic Meter Reading (AMR), RTU's, PLC's , data loggers, SCADA, automatic vehicle location (AVL), remote point of sale (POS) and other wireless data acquisitions systems. Visit http://www.dataremote.com for more information.