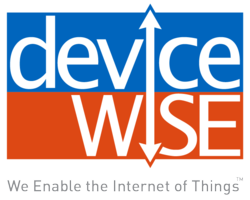 The experience we've had with the ILS M2M Solution we use with multiple clients demonstrates our belief in ILS Technology and their team to create real value for AT&T and our clients in the M2M space
Boca Raton, FL (PRWEB) January 30, 2013
ILS Technology recognized AT&T last night for their contribution to shared business in the Machine-to-Machine (M2M) marketplace with their 2012 Carrier Partner of the Year Award, given at the culmination of the ILS Technology M2M Workshop in Miami Beach.
The partnership between the companies has been marked over the past 12 months by extensive cooperation resulting in multiple new accounts across a variety of vertical industries including Energy, PetroChem, Retail and Food Service.
"It is a pleasure to collaborate with the team at ILS Technology and an honor to be recognized for our shared accomplishments," said Jim Huempfner, Vice President, Industries Solutions Practice at AT&T during his acceptance. "The experience we've had with the ILS M2M Solution we use with multiple clients demonstrates our belief in ILS Technology and their team to create real value for AT&T and our clients in the M2M space."
"Over the past year, the excellent working relationship with the Industry Solutions M2M-focused teams at AT&T paid great dividends," said Lawrence Latham, Chief Customer Officer of ILS Technology. "As a result, we've been able to secure and deploy a number of key customer applications across a variety of industries. In every case, AT&T has been a true partner in supporting our shared clients and providing dependable connectivity with comprehensive coverage."
About ILS Technology
ILS Technology provides the world's leading ready-to-use, off-the-shelf cloud platform to connect enterprise IT systems to the devices and machines on which businesses depend. ILS Technology solutions are easy to deploy to any device without the need for months of complex programming or development. ILS Technology offers unparalleled security to protect company and customer data and ensure regulatory compliance. Visit http://www.ilstechnology.com/att or http://www.devicewise.com for more information.
About AT&T
AT&T is a premier communications holding company. With a powerful array of network resources that includes the nation's fastest 3G network, AT&T is a leading provider of wireless, Wi-Fi, high speed Internet and voice services. AT&T offers the best wireless coverage worldwide. Visit http://www.att.com for more information.