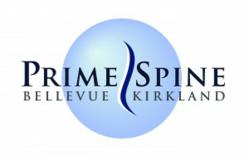 Bellevue, WA (PRWEB) January 31, 2013
PrimeSpine, a Bellevue chiropractic and massage center, is teaming up with the Seattle Humane Society during January and February in a fundraising initiative. No, this doesn't mean that your dachshund will be receiving a free back rub, although he would most assuredly love it, but instead that the experts at PrimeSpine will be giving chiropractic exams for donations to the Humane Society.
For a donation of $25 to the Seattle Humane Society, PrimeSpine will be conducting complete chiropractic exams that will help to diagnose nagging and persistent problems. With a proper diagnosis, the chiropractor can advise a course of treatment while explaining the benefits of spinal health and the important role that chiropractic plays in overall health and well-being.
PrimeSpine will also be matching the total donations 100%, providing much needed support to the Seattle Humane Society.
Founded in 1897, the Seattle/King County Humane Society is a private, non-profit animal welfare organization that provides animal healthcare, education and companionship for all. They serve the people and animals of the region with a variety of programs including veterinary services, adoptions, dog training classes, a pet food bank, and humane education for children of all ages.
Located in Bellevue and Kirkland, Washington, PrimeSpine offers a full range of chiropractic treatments and massage therapy. Each clinic specializes in the treatment of car accident injuries, personal injuries, work injuries, sports injuries, back pain, neck pain, whiplash, shoulder injuries, headaches, scoliosis, knee and ankle issues, fibromyalgia, and many other conditions.
The relationship between spinal health and pet health is a natural, if not completely obvious fit, and PrimeSpine is proud to make the connection. Where as chiropractic treatments can help promote physiological and psychological well-being, a loving pet can provide much the same by just being their adorable and trusty selves.