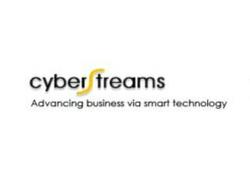 working with kind, honest people who have a genuine belief in doing what is right in IT for businesses.
Bellevue, WA (PRWEB) January 31, 2013
Bellevue-based IT Consulting firm CyberStreams, Inc. recently announced the hire of IT Systems Engineer Jeff Smith. This addition to their workforce continues CyberStreams' specialization in providing an outsourced IT department for small and medium sized businesses.
Smith graduated with a degree in IT management from Central Washington University, and has had extensive experience working in IT administration and engineering. He brings a wide variety of skills to CyberStreams including experience with network protocols, administrating Windows Server operating systems, managing Backup solutions, and more.
Smith's professional experience in IT and his open, friendly personality allow him to shift easily between complex system engineering tasks and providing quality customer service. When presented with tasks like helping clients with firewall problems, or managing data backups, Smith brings a high level of technical competency tempered by strong, clear communication skills.
The quality of customer relations and service that Smith demonstrates is representative of CyberStreams' business philosophy as a whole. CyberStreams is committed to having a personable, helpful IT staff that can provide small businesses with the individualized attention that they need. By hiring Smith, CyberStreams continues to emphasize the high-level service and care that CyberStreams' clients can expect to receive.
In his role as a Senior Engineer, Smith will be working directly with clients to help them achieve efficiency and reliability in their IT systems, as well as trouble shooting and dealing with IT emergencies.
When asked what he was most excited about in his new position, Smith said he was happy to be "working with kind, honest people who have a genuine belief in doing what is right in IT for businesses." Smith felt that CyberStreams' emphasis on customer relations was "refreshing" in the IT world.
CyberStreams is excited to welcome Jeff Smith to the CyberStreams team, and feels that Smith will make a great addition to the company.
CyberStreams Inc. has been providing IT consulting services to small businesses in the Seattle area and beyond since 1997. Recently, CyberStreams has expanded the reach of its services, and now provides an outsourced IT department for businesses nationwide.