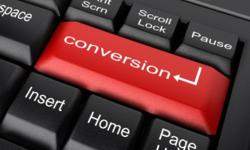 "Staffing your sales team according to lead volume and outside the classic work week window, significantly increases conversion rates." Josh Conklin, MortageLeads.Org
(PRWEB) January 30, 2013
MortgageLeads.org, a national mortgage marketing company specializing in connecting home loan applicants with mortgage lending institutions. In a report compiled looking at the performance of the top lenders in the nation during 2012. Several interesting facts from that report, include the average conversion of mortgage loan leads on weekends helps dramatically boost the overall effectiveness of a lead campaign.
It was indicated that their clients see an increased contact ratio on weekends. This heightened contact ratio results higher closing ratio and overall ROI.
Leads generated over the weekend convert 20% better than weekday leads and should be a part of your overall marketing plan. What's more, if weekend leads are worked with the same intensity as their weekday counterparts they have an even higher chance of converting. This is according to a new study conducted which looked at the performance of nearly a quarter million leads over a one-year period.
Weekend leads by the numbers contrary to what some may think, the findings from this research suggest more serious consumers are using discretionary time on the weekend to get work done and expect a timely response from lenders. Therefore, those lenders that staff up and more aggressively work weekend leads could gain an edge on competitors.
If a company works weekend leads with the same intensity as weekday leads, the weekend generated leads perform even better. "If a weekend lead is contacted it converts 32% better, if it is quoted 51% better and if it is contacted in the first 5 minutes, it converts 100% better than weekday leads." Stated Joshua Conklin, Director of Business Development with MortgageLeads.Org. When asked to speak of the conversion ratios on conventional and FHA refinance internet leads versus HARP or VA Streamline leads he said, "the various loan types do have a slight variance of 1-3% in conversion, however, the bigger factor is the state the loan is in."
Despite the solid performance, fewer than 29% of lead purchasers in the study purchased more than 10 weekend leads per month and less than 4% had a significant weekend lead buying strategy purchasing more than 100 weekend leads per month. What's more, weekend leads aren't getting worked as hard. Response times to weekend leads were an average of 71% slower than weekday leads.
Joshua Conklin said, "Staffing your sales team according to lead volume and outside the classic work week window, significantly increases conversion rates." In today's market with so many borrowers going online to shop for mortgages coupled with the use of mobile web surfing makes weekends a peek time to reach your next customer.