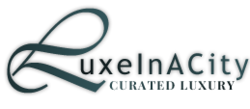 A curated list of the best Australian beaches
MONTREAL, QUEBEC (PRWEB) January 30, 2013
It's no secret, Australians love the beach. So naturally, that means no trip to Sydney, Melbourne, Brisbane or Perth would be complete without stopping by one or two of these oh-so-perfect beaches. With so many excellent ones to choose from, we've compiled a list of our favorites.
Here is LuxeInACity's list of our eight favorite Australian beaches:
1. Bondi Beach – This has been one of Australia's most popular beaches for the past few years. It's located in one of Sydney's surrounding suburbs. There are several festivals held on the beach annually. One of the largest celebrations happen on New Year's Eve when thousands of revelers celebrate.
2. Cable Beach – Cable Beach is located in the town of Broome. The long stretch of white sand and crystal clear turquoise water makes it appealing to a wide range of visitors. At the north end of the beach is one of Australia's most popular nudist beach areas. Make sure to visit the beach at dusk to witness one of the most beautiful sunsets in the world.
3. Byron Bay – Byron Bay is actually the name of a beachside town. Within it, there are several beaches that attract tourists annually, especially those interested in surfing. Byron Bay hosts several festivals with the East Coast Blues & Roots Music Festival being one of the largest, attracting over 6,000 guests over a five-day period.
4. Hyams Beach – Hyams Beach boasts the whitest sand in the world, as reported by the Guinness Book of Records. Its located 2.5 hours south of Sydney. It's located in a quiet town and that's part of the charm.
5. Noosa Heads – Noosa Heads is the perfect place for fashionable foodies. The cosmopolitan area offers something for those that love a trendy and luxury lifestyle. There are dozens of restaurants and activities such as shopping, golf and nature activities. There are also a dozen beaches to explore in the area.
6. Palm Beach – Palm Beach is an exclusive beach in northern Sydney. It's surrounded by fabulous mansions and caters to a high-end clientele. It offers a wide array of restaurants as well as shops. Another must see attraction in the area is Ku-ring-gai Chase National Park.
7. Gold Coast – The area offers over 40 beaches including Surfers Paradise, a beach that is lined with restaurants, bars and nightclubs that offer 24-hour entertainment. It is also home to Main Beach, which steadily attracts sophisticated travelers.
8. Four Mile Beach – As it's name suggest, four-mile beach has a stretch of four miles of clean white sand. The background offers some of the most beautiful views of Australia's coastline.
About LuxeInACity.com
Launched in 2011 and with corporate headquarters in Montreal, Canada and Gothenburg, Sweden, LuxeInACity is a curated guide to luxury cities from around the world. Providing priceless information to affluent consumers and travelers worldwide, each luxury city guides features a curated list of premium waiting to service the bespoke needs of these high-network individuals. The founders of LuxeInACity.com have traveled to over 70 countries.