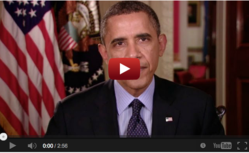 Washington D.C. (PRWEB) January 29, 2013
The Coalition for a Democratic Syria (CDS) applauds today's announcement that President Obama has approved a new round of humanitarian assistance to the people of Syria. The President said that the additional $155 million is intended to "provide for the urgent and pressing needs of civilians in Syria and refugees forced to flee the violence of the Assad regime." CDS in particular applauds the Administration for noting that the aid should be distributed in close coordination with the Syrian Opposition Coalition (SOC). Such coordination will increase the effectiveness and legitimacy of this aid among the Syrian people.
See the White House Press Release: http://www.whitehouse.gov/blog/2013/01/29/president-obama-announces-additional-humanitarian-aid-syrian-people.
"This increase in aid is desperately needed and will certainly be appreciated by its Syrian recipients," said Hayvi Bouzo, Government Relations director for the Syrian American Alliance. "Unfortunately, much more aid is needed, and the amount necessary will only increase as the international community allows the conflict to drag on."
The atrocities that are being committed and uncovered with unnerving frequency, including today in Aleppo, highlight the need for more aid and stronger action by the international community to protect civilians and to push the parties to a resolution and transition from the authoritarian Assad regime to a pluralistic, democratic Syria.
About CDS
The CDS is a group of Syrian-American non-profit organizations working together to support a swift end to the conflict and establish peace, freedom, and democracy in Syria. The CDS is a multi-ethnic, multi-confessional, and non-partisan organization that includes: Syrian American Council, Syrian Emergency Task Force, United for Free Syria, Syrian American Alliance, Syrian Expatriates Organization, Syrian Christians for Democracy, and the Association of Free Syrians.