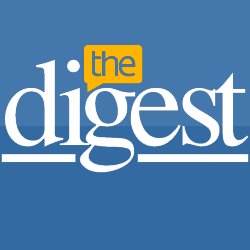 For environmentally aware business owners, VoIP systems can offer a greener alternative to traditional phone service.
(PRWEB) January 31, 2013
Whether they're turning off the water while they brush their teeth, or shutting off the lights when they leave a room, Americans are making a conscious effort to minimize their environmental impacts. For environmentally aware business owners, VoIP systems can offer a greener alternative to traditional phone service.
VoIP, or Voice over Internet Protocol, provides businesses with eco-friendly options, which can cut down on carbon emissions, utilities usage, and wasted supplies. The Digest has therefore released the top three ways in which a VoIP system can help businesses go green:
1. Work From Home
VoIP provides businesses with lots of options in mobility, which allow employees to work remotely with access to their business's phone system. A few of the following features allow businesses to employ a remote staff:
Virtual Extensions. Several VoIP providers feature virtual extensions, which connect the employees' business VoIP numbers with their cell phones. This option eliminates the need for desk phones and lets employees work from anywhere.
Find Me Follow Me. Employees can program other phones to ring when a caller dials their business VoIP number. With this feature, an employee could receive business calls outside of the office on a landline or mobile device.
Mobile VoIP Apps. Numerous VoIP providers now offer mobile VoIP apps for smartphone users. Employees can log into their VoIP accounts on their mobile devices and then send and receive their business VoIP calls as usual.
Whether a business hires employees to work from home or initiates green efforts such as "work from home Fridays," employees can access their VoIP business numbers without leaving their homes.
Employees will significantly cut down on their carbon emissions, and additionally, if these employees are not on-site, business owners can cut down on electricity, gas, and water usage in the office as well.
2. Video Conferences
VoIP providers feature video conferencing options, which can help encourage employees to work remotely. Businesses that have multiple remote employees working around the world need to have excellent means of communication. However, when employees travel by plane or car to attend meetings, they're releasing toxic greenhouse gases into the environment.
With VoIP video conferencing however, every employees can touch base, and see "face to face" on a virtual platform, without involving a gas guzzling vehicle.
3. IP Faxes
Businesses can also implement IP faxing as another green solution in the office. While employees can still send IP faxes to traditional fax machines, they can also send and receive faxes in their email inboxes. Sending the fax over the Internet can help to eliminate wasted supplies such as paper and ink.