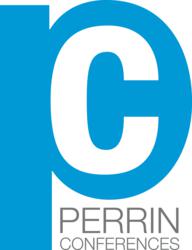 "It just doesn't get any better than this...I thought the Beverly Hills seminar was terrific!"
Sander L. Esserman, Esq.
Stutzman, Bromberg, Esserman & Plifka, PC
Dallas, TX
Berwyn, PA (PRWEB) January 30, 2013
Chairs John D. Cooney, Esq. Cooney & Conway, Chicago, IL, Timothy L. Krippner, Esq., Segal McCambridge Singer & Mahoney, LTD., Chicago, IL and Jeffrey B. Simon, Esq., Simon Greenstone Panatier Bartlett, PC, Dallas, TX host a program that includes the foremost attorneys, judges, and industry experts in asbestos litigation to discuss the latest emerging trends.
Offering a balanced agenda where litigators will provide insight from both sides of the aisle on asbestos litigation, the event boasts a judicial roundtable and two separate In-House counsel sessions as well as topics covering today's cutting-edge issues. Distinguished speakers include Mark Lanier, Esq., The Lanier Law Firm; Scott Scarpelli, Esq., Managing Counsel: Asbestos, Products Liability and Insurance Litigation Group, The Dow Chemical Company, Midland, MI; and Philomene A. Miller, National Asbestos Claims Manager, Farmers Insurance, Los Angeles, CA.
Highlighted sessions include "The Emerging Lung Cancer Case," "Current Observations of Mesothelioma Patterns in the American Populace," and other topics ranging from asbestos bankruptcy, insurance coverage, component parts litigation and the single/every fiber theory. The judicial panel, "Striking the Gavel," features seven trial-court and appellate judges from California, Pennsylvania, and Delaware. Attendees will also hear from Texas judge, Hon. Mark Davidson on the "Ethics of Mass Tort Settlements."
Having set the precedent in 2010 for innovative In-House Counsel/Insurance roundtable panel sessions, this asbestos litigation conference panels deliver again with representation from Chartis Insurance, Dow Chemical, Ernst & Young, Farmers Insurance, Gardner Denver, Inc., General Electric Co., Liberty Mutual, and RiverStone Claims Management,.
Perrin Conferences focuses on innovative and informative legal conferences addressing business challenges and solutions for law firms and their clients. With highly attended events, the conferences are known for bringing together the "best of the best" in the industry in an atmosphere that encourages learning, discussions, and excellent networking for career and business development.
For more information on gaining valuable insight from the "Who's Who" in the legal industry through Perrin Conferences schedule of events, please visit http://www.PerrinConferences.com or contact Lynnsey Perrin Hee at 610-804-6165.