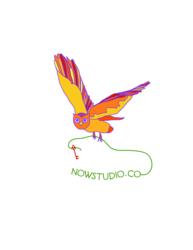 Chicago, Illinois (PRWEB) January 31, 2013
The end of January can be tough on our bodies. We are tired of winter and our bodies and minds need some respite from the cold a visit to NowStudio can help restore a sense of balance through the therapeutic power of touch.
Clients looking for treatments that go beyond the spa or salon experience will appreciate the individualized approach offered by Nourhy, the owner of NowStudio and a perceptive and experience practitioner of the healing arts.
Nourhy takes care to crate a mindful experience that meets the needs of each unique person who visits NowStudio. an intuitive and healer, Nourhy uses bodywork as well as a range of other restorative techniques and remedies to help others feel happier, healthier and more balanced in their lives.
With over 12 years of experience and a diverse training background in massage and energywork as a Reiki Master. Nourhy has studied Craniosacral Therapy, Reflexology and is a nationally certified Massage Therapist.
Nourhy transitioned into working in the healing arts after experiencing years of chronic pain following a major car accident and used many of the techniques to heal herself. She has a natural ability to sensitively attend to each of her clients on a holistic level, attuning herself to the spiritual and emotional aspects of each treatments.
Services offered at NowStudio include massage therapy, energy therapy, craniosacral therapy, reflexology aromatherapy/raindrops, intuitive insights and Bach Remedies.