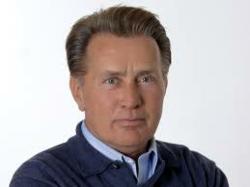 Pediatricians are the front line in protecting our future by taking care of America's children.
Hollywood, CA (PRWEB) January 30, 2013
The producers of Breakthroughs with Martin Sheen are pleased to announce an upcoming report showing public television audiences how pediatricians are meeting new challenges in practices around the country from young patients presenting a new set of injuries and conditions.
Breakthroughs Martin Sheen PBS is an independently produced television series airing in markets around the country on public television. The program is hosted by the legendary Martin Sheen, who is about to embark on his second half-century in American entertainment in 2013. Mr. Sheen has developed a reputation as one of Hollywood's most respected actors during a career that includes more than 60 film appearances.
Breakthroughs Martin Sheen reviews many of the important issues facing the healthcare field including the specific challenges facing pediatricians. The producers of Breakthroughs are talking to pediatricians about how children are suffering from different injuries due to younger involvement in organized sports and other activities. Their young bodies are being pushed harder than ever before, and that can lead to sprains, strains, and other orthopedic injuries. Breakthroughs is also talking to mental health experts for this new report about how an increased emphasis on body image has more children dieting at dangerously young ages.
The producers of Breakthroughs Martin Sheen are targeting March distribution date for the new report. Check local listings for air times on public television and PBS affiliates in individual markets. For more information the producers can be contacted via the official website for the show at breakthroughsptv.com.