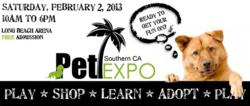 The stakes for dog owners are too high to ignore.
Falmouth, MA. (PRWEB) January 31, 2013
National dog bite consultant Melissa Berryman will be teaching two valuable lessons to dog owners during presentations at the Southern California Pet Expo in Long Beach, California. She says too many pet owners are being set up to fail in their relationships with their pets because of mixed societal messages and bad advice. As a former animal officer, Berryman is also on a mission to educate owners on how to protect their animals and their liability.
At 10:10am on February 2nd, Berryman will deliver a presentation on preventing dog bites. She will give tips on meeting and greeting new people and dogs the dog's way, as well as introduce her "ASK the Dog" campaign. She will also give participants techniques and exercises for avoiding the kinds of situations which sometimes lead to dog bites. Berryman says, "This is a must for any dog lover – particularly those with children."
Berryman teaches that many of the unfortunate injuries involving dogs are preventable and she believes dog owners need to be proactive about protecting their liability, family, and pets. At 12:45pm on February 2nd, she will present some important differences between dog behavior and human behavior. She will also give easy-to-understand tips to avoid lawsuits, losing homeowner's insurance and having to give up dogs.
Berryman is the author of People Training for Good Dogs-What Breeders Don't Tell You and Trainers Don't Teach and the founder of The Dog Owner Education and Community Safety Council.
About People Training For Good Dogs: People Training for Good Dogs provides tools and training to help sensible owners enhance their relationships with their pets. Published author and former animal officer Melissa Berryman is a trusted media resource on dog care, instruction and owner support. She has spent years working with animal organizations, dog owners and dog bite victims. To see what People Training for Good Dogs can do for you, visit http://www.ptfgd.com.