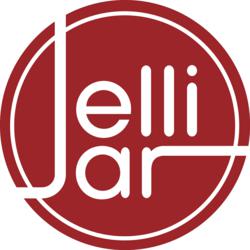 Toronto, Ontario (PRWEB) January 30, 2013
JelliJar is pleased to announce that its online food marketplace is open to all Specialty Food Producers – from brands that are distributed nationally to start-ups that produce in small batches. The focus for JelliJar is to provide consumers one location to find alternatives to store brands and national brands - products that address dietary needs, recipes, and most importantly, individual taste preferences.
Today's consumer has a variety of options to purchase specialty food products from local grocery stores to specialty retailers to online stores. JelliJar not only lets consumers discover food that they love to eat but provides them with a choice of buying a product online or locating the nearest grocery store that stocks the product.
Consumers can search for food by their favorite type of food, cuisine, flavor and source as well as locate local food producers. The site has been designed for use on mobile devices so consumers can use it as a reference while shopping in stores or on the go.
We have taken the first step of many steps to come to help consumers make a better choice in their selection of food products, and to help specialty food producers directly connect with their customers.
Specialty Food Producers, Chefs, Restaurants and Specialty Food Retailers can:
1. List their products, story, recipes, photos, videos, and contact details;
2. List retail locations where their products are sold (Shop Local);
3. Enable ecommerce transactions through PayPal;
4. Have customers subscribe to products;
5. Participate in Tasting Box subscriptions; and
6. Social Media Integration with Facebook, Pinterest, Twitter.
To learn more, please visit: https://www.jellijar.com/jellijar/vendor-registration.
About JelliJar:
JelliJar is an online marketplace dedicated to providing food lovers with the ability to discover food that caters to their taste preferences. Its focus is on providing users with the ability to make informed choices when shopping for food in the following categories:
o Gourmet and Artisan
o Specialty Diets
o International Cuisines
Consumers will be provided with many resources to discover hidden treasures from the following types of producers:
o Small Food Producers
o Independent Restaurants
o Chefs
o Independent Retailers
Media Contact:
Monty Sharma, President & Founder
JelliJar
http://www.jellijar.com
416-725-5961