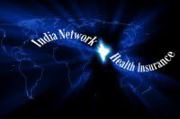 We are pleased to offer the Indian community a much requested plan that expands the traditional Comprehensive network plan with the benefit of an open network
Orlando, FL (PRWEB) January 30, 2013
India Network Services announced today comparable benefits for both network based and out-of-network providers with its recently introduced Platinum Comprehensive Insurance plan to help visitors cope with unexpected medical bills while visiting the United States. The Platinum Plan offers the same 80 percent co-insurance for out-of-network accidents and sickness medical reimbursement as in-network providers.
The Platinum Plan offers several enhanced benefits such as a policy maximum of up to $500,000 and flexible deductibles ranging from a zero deductible to a $1,000 deductible. The flexibility allows the insured to reduce their monthly premium by as much as fifteen percent over the baseline deductible.
Dr. KV Rao, President, India Network Foundation commented, "We are pleased to offer the Indian community a much requested plan that expands the traditional Comprehensive network plan with the benefit of an open network. The flexible provider coverage, easy claims process and zero deductible helps meet the unexpected medical emergencies while visiting the United States. Many seniors will be pleased to know they can receive this extended comprehensive coverage for less cost than a fixed coverage program."
Another unique feature of the Platinum plan is to provide 100 percent coverage for the first $2,000 in medical expenses and 80 percent of any additional medical expenses. Pre existing coverage is included for any unexpected recurrence of a pre existing condition up to a maximum of $25,000.
The Platinum plan provides additional benefits that are not currently part of other India Network Health Insurance plans such as coverage during a visitors return trip to their home country, extended coverage for an accident or sickness while in the home country, baggage loss and trip interruption. The home country extension benefit provides continuous accident and illness benefits even after the visitor returns to the United States. Claims are processed by Consolidated Health Plans in the United States and underwritten by Nationwide Insurance, United States.
About India Network Foundation
India Network Foundation, established as a US non-profit organization, has been helping the Asian Indian community in North America with programs and grants to academics from India for more than two decades. India Network Foundation sponsors visitor health insurance to tourists, students, temporary workers (H1 visa holders) and their families. All insurance products are administered by India Network Services.
For more information visit http://www.indianetwork.org
About India Network Health Insurance
India Network Services, is a US based company that administers visitor health insurance to transition residents, tourists, students, temporary workers and their families. Visitor medical plans are offered for all age groups with both fixed coverage, comprehensive coverage and with pre-existing condition coverage.
For more information visit http://www.kvrao.org