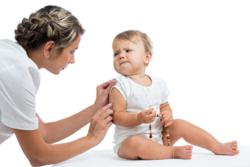 (PRWEB) January 31, 2013
Tellwut's online survey polled various aspects surrounding vaccines and found that parents felt greater uncertainty when it came to vaccinating their children than adults with no children. Though 72% believed that children should receive required immunizations, only 63% of parents felt this way. Though 78% of parents reported that their children had the required immunizations by age 2, when asked if they believed in vaccines, 22% said they were not sure and 14% said they did not believe. Though ties of vaccines to autism have posed concerns in the past, if eradication of severe diseases is to be maintained, education and legislation need to be stepped up. Considering that 28% of respondents felt that the decision to vaccinate should be left to the parent, this heightens concerns about the growing lethargy towards vaccines when it comes to our children and us as a population. The fact that over 35% of the Tellwut community were unsure or not up to date with their tetanus shots and 42% were unsure or not up to date with their hepatitis A and B shots goes further to question if we are adequately protecting ourselves.
Tellwut is a North American online community of individuals, with varying demographics, dedicated to expressing their opinions through online surveys based upon a wide variety of topics in exchange for rewards and the Tellwut community experience. The Tellwut community and proprietary online survey software application provide a platform for organizations to send surveys to their stakeholders or to conduct online market research through the use of the Tellwut survey platform and the Tellwut Community allowing businesses to gain a clearer understanding and insight into their products or services, customer attitudes and related business concerns.