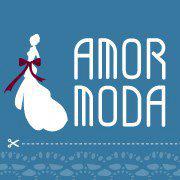 All the evening dresses are available at discounted prices, up to 55% off.
(PRWEB) January 30, 2013
Recently, Amormoda.com has proudly announced its evening dress promotion for Valentine's Day 2013. On the updated website of Amormoda.com, customers can find the styles they like easily. Moreover, all the evening dresses are available at discounted prices, up to 55% off.
The evening dresses from Amormoda.com are featured with acceptable prices, fine tailoring, and rich choice. The company has promised to spare no energy to offer quality products for customers as before.
A source from Amormoda.com says, "Valentine's Day 2013 is coming, and that is a very important business time for every business. We hope we can expand our market potential in the coming few days."
Amormoda.com specializes in the manufacture and retail of high-quality wedding dresses and special-occasion dresses, including wedding dresses, bridesmaid dresses, evening dresses, and cocktail dresses.
Moreover, customer evening dresses are also provided by Amormoda.com, and their experts will finish the custom dresses as per the specified designs within the required time.
In addition, Amormoda.com has recently developed its website to a multi-lingual platform in distinctive languages, and they hope it can attract more potential customers from different countries to expand its global market share.
Amormoda is ready to open up more new markets with its cheap wedding dresses, and hope that their evening dresses will can help customers to grab the spotlight in few seconds, and have a nice holiday season.
About Amormoda.com
Founded in 2008, Amormoda.com is a leading online store that offers wedding dresses, cocktail dresses, and other special-occasion dresses. The store has a group of designers who create elegant designs for customers all over the world. All dresses can be ordered online, and are available with free shipping.