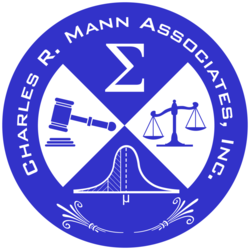 Washington, DC (PRWEB) January 31, 2013
The impact on the United States Civilian Labor Force of changing demographics and economics in the first decade of the century will now be available to measure compliance with Department of Labor and OFCCP regulations. Government contractors required to prepare Affirmative Action Plans, may find issues that were not recognized using data from the Census 2000 warned Dr. Charles R. Mann, President of Charles R. Mann Associates, Inc. He is counseling their clients to use the new data to analyze their workforce before the OFCCP mandates its use, expected later in 2013. .
The new database is based on American Community Surveys conducted from 2006 through 2010, Previously, corresponding databases reported on responses to the long form of Decennial Censuses, which has been discontinued. Although specific data from the new file was made available on the DOL website late in 2012, its use is time consuming and requires major recalculation after data is extracted by hand. The release of the database and its design permits repackaging the data for efficient and convenient use. Reports covering all occupations will now be available for all major geographic areas and their combinations. (Exclusions are based on privacy considerations in small geographic areas.)
Charles R. Mann Associates, Inc. is finalizing the adaptation of their software to the newly released format and plans to begin distribution in early February with a delivery time of one or two business days for email delivery of custom electronic files. Dr. Mann has said that he again expects his company to be the first to make such reports available to the public.