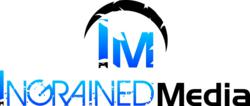 Lakewood, CO (PRWEB) January 30, 2013
Ingrained Media is pleased to announce that 155 lb. Mixed Martial Arts fighter Brian Camozzi was victorious in his first professional MMA bout at Sparta Combat League on January 26, 2013. Less than a year after making his amateur debut Camozzi earns his first victory as a professional on the Future Stars of Sparta event held in Denver, CO at The Grizzly Rose.
Brian Camozzi submitted opponent Santa Cruz Soltero Jr. via Rear Naked Choke at 3:52 into the opening round as the Co-Main Event of the evening.
Brian's win entered him into the running for Colorado Fighter of the Month hosted by Best in Colorado MMA Awards on Facebook. Voting for the contest ends on Tuesday, February 5, 2013.
Brother Chris, who also cornered Brian for his debut, had this to say, "My brother looked great! He really took the time to develop as an athlete before jumping into the pros and I see him going far in this sport. I can't wait to be apart of his career." Both Brian and Chris Camozzi train at Factory X Muay Thai in Englewood, CO under the tutelage of Head Instructor Kru Marc Montoya as well as Jiu-Jitsu instructor JJ Pugsley. Montoya commented, "Brian has been training like a pro for years. So, I'm not surprised that in his pro debut he looked polished, composed & finished his fight. This kid has all of the potential in the world. He'll be a household name like his brother one day!"
Brian Camozzi is sponsored by Tekniik MMA Apparel, Intimidation Clothing, PolyCase Ammunition, DenCo Alternative Medicine and Performance MMA. He is managed by Ingrained Media.
About Ingrained Media:
Ingrained Media is a full service boutique Marketing & Talent Management agency representing professional MMA fighters, PRCA cowboys, YouTube personalities, Olympic medalists and other celebrity clientele in their Talent Management division. They also provide Marketing services to many brands looking to service the 18-35 demographic and have extensive experience and knowledge in Advertising, Branding, Public Relations, Business Consulting, Social Media and other areas.
Contact:
General Information
Contact: Info (at) IngrainedMedia (dot) com
Press and Media Questions:
Contact: Bob Donaghy
Email: Bob (at) IngrainedMedia (dot) com