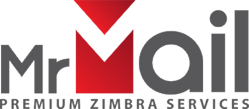 "The alarming increase in the rate of email messages containing viruses, trojans and worms that can destroy your computer when opened is one of the highest motivations for signing up with MrMail.com an experienced secured email service provider."
London, United Kingdom (PRWEB UK) 30 January 2013
MrMail.com provides small businesses easy access to high quality web services that include web and email hosting as its core service. The backbone of this integrated suite of communication, Internet applications and cloud hosting services is the VMWare Zimbra Collaboration Server. Today MrMail.com announced the addition of Baruwa Anti-SPAM software to complement the capabilities of a mailbox with the ability to receive multiple streams of contacts from various sources.
Today email has surpassed the simple model of receiving and sending electronic messages; now you can send video and audio messages, have interactive chat sessions, even hold conference calls. Although the convenience of a centralized communication is attractive, the technology of these applications and the way they interact with your personal information has to be secured. In addition, attention also had to be given to the bane of almost every individual who uses email, SPAM or unsolicited email messages.
MrMail.com is in the process of implementing the Baruwa Enterprise solution as their new front-end security and anti-spam filtering application. "People are conducting business online as consumers and producers: they both demand secured, full-featured email services." commented Andrew Colin Kissa, CTO of Two Nations Consulting Services C.C., the developers of the Baruwa Enterprise Edition. "The alarming increase in the rate of email messages containing viruses, trojans and worms that can destroy your computer when opened is one of the highest motivations for signing up with MrMail.com, an experienced, secured email service provider."
Oliver Bross, CEO of MrMail Ltd. stated: "Our clients range from entrepreneurs to companies with hundreds of staff members. MrMail has always offered secured email hosting, now using the Baruwa Enterprise solution our clients will have bullet-proof security protecting each of their communication options, flexible response to new applications as well as the fastest possible delivery time."
MrMail.com believes firmly in the right of every client to have the best web services available built with the most reliable technology. Offering account on free and paid basis, secured email hosting from MrMail.com is ad-free and totally protected with the Baruwa Enterprise Mission Critical Mail Security System. The "Just One" hosting along with complementary services such as SEO marketing complete the strong foundation for operating a business or managing your business life online.
About MrMail
The main headquarters of Mr Mail Ltd is in the United Kingdom, This Internet services company has provided secure email hosting along with cloud based web hosting and related business solutions to businesses around the globe since 1996. For more information on MrMail Cloud Hosting services visit: http://www.mrmail.com/zimbra-packages/