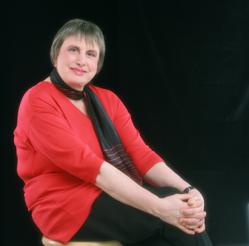 Use your powers of visualization to imagine where you want to be if you don't want to be where you are.
San Francisco, California (PRWEB) January 30, 2013
After selling her house due to the mortgage meltdown and moving to San Francisco from Oakland, Gini Graham Scott, the author of over 50 books and 15 feature scripts, found a way to turn her life around through ghostwriting and co-writing books for clients and recently becoming a Huffington Post columnist. Her latest books for clients are memoirs with tips for improving society or oneself. One book is from a man whose wife's run-in with the criminal justice system due to false charges led him to writing about the flaws in the system and how to fix them. The other book is from a self-made real estate millionaire who describes how he was conned by a real estate promoter into losing almost everything including his now ex-wife; but he turned his life around to become a millionaire and seminar leader offering tips to others on how they can become a success, too.
The same themes – fixing society and oneself – are reflected in her Huffington Post columns, which she began writing about what she learned from overcoming the mortgage crisis through selling her house and finding the perfect house to rent in San Francisco. She then turned her experience into the book Living in Limbo: From the End to New Beginnings, and two music videos. Bad Bad Banks and Credit Card Rap. The book ends with a chapter on tips for anyone dealing with difficulties, and those tips became the basis for her first HuffPost Columns.
Since then, Gini Graham Scott has written columns for improving society or oneself based on her experiences in getting her car stolen and returned after the thief was arrested, going to court for a red-light traffic ticket, and getting through a $5 toll booth with only $4.26 after a sympathetic booth operator let her go through – the same day that an Italian lawyer was thrown in jail, because he forgot his wallet, couldn't pay his bill, and wasn't permitted to return to his hotel to get his money to pay.
The titles of her first six columns published on Huffington Post are:
"Up From the Ashes: On the Front Lines of the Mortgage Mess" (November 30, 2012)
"Turning Things Around in a Crisis" (December 19, 2012)
"Tips for Coping with the Housing Crisis" (January 4, 2012)
"Does Your Fork or Toothbrush Talk to You" about amazing new devices shown at CES (January 17, 2012)
"The New Lottery Giveaway" about why it's better to give winnings away than suffering the bad luck common to many lottery winners (January 22, 2012)
"Discovering New Personal Limits after a Car Theft," (January 24, 2012)
The next columns will provide a social commentary based on her experiences in fighting a red-light traffic ticket in court and her reactions to the Italian lawyer who ended up in jail because the steakhouse called the cops despite him trying to rectify an honest mistake – or maybe that should be a big misteak!
Gini Graham Scott is the founder of Changemakers Publishing and Writing and the author of over 50 published books. She received a Ph.D. in Sociology from the University of California in Berkeley, a J.D. from the University of San Francisco Law School, and M.A.s in Anthropology, Mass Communications and Organizational/Consumer/Audience Behavior and Popular Culture and Lifestyles at California State University, East Bay. She is getting an additional MS in Recreation and Tourism in 2013 and writing her final thesis on finding funds for independent films, which will be published by Hal Leonard. She has spoken about the topics of her books to many groups and the media, including appearances on Good Morning America, Oprah, and CNN.