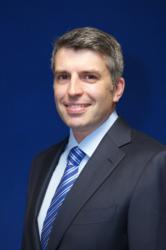 London (PRWEB UK) 30 January 2013
Affinion International, the leading global provider of customer loyalty and engagement products, today announced the promotion of Giles Desforges, to the newly created position of Senior Vice President, Northern Europe. Giles was previously responsible for Affinion's UK operations and the reorganisation follows a successful 2012 for Affinion, which included the expansion of Affinion's operations into Turkey and Brazil.
As well as retaining responsibility for Affinion International in the UK, in his new role, Giles will now work with a talented team of European heads in France, Germany, Benelux and the Nordic countries to continue to develop Affinion's range of loyalty, marketing and customer protection products and develop opportunities to further grow Affinion's business across international markets.
Commenting on the appointment, Guillaume Huser, Affinion International's President said: "The market place has seen significant changes in recent years, but Affinion have been able to thrive and grow. Our appointment of Giles will allow us to further grow our business and consolidate our position as the global leader in loyalty and customer engagement solutions."
Speaking about his promotion, Giles Desforges said: "We have a great team in place across Europe and we'll be working closely together to provide products that meet consumers' evolving needs and to continue to deliver for our employees, shareholders and partners."
About Affinion International
Affinion International, a division of Affinion Group, provides a wide range of protection and lifestyle products that offer value to consumers whilst building additional revenue streams and increased customer-to-brand loyalty and engagement for its partners. The division is made of more than 1,200 employees and offers services in 17 countries throughout Europe, Africa and South America. Over the past 15 years, Affinion International has built an impressive client base that includes 13 of the top 20 EU banks and many of Europe's premier brands in travel and retail. For more information, visit http://www.affinioninternational.co.uk.