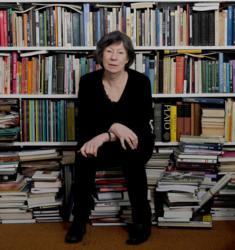 Birkbeck Institute for the Moving Image intends to appeal to a wide variety of creative and intellectual endeavours, from sciences to art, from social sciences to languages, from law to history.
(PRWEB UK) 30 January 2013
January 2013 will see the launch of the new Birkbeck Institute for the Moving Image (BIMI). Set up jointly by the Schools of Arts, Law and Social Sciences, History and Philosophy, BIMI is a response to the wide and growing interest in film and the moving image across the College. It will enable Birkbeck students from different disciplines to study and debate moving image media of all kinds while still maintaining the importance of film, its own aesthetics and its own history. The activities of the BIMI will be further enhanced by collaboration with the School of Arts at the University of Pittsburgh, which will see guest lecturers and collaborative research between academics at the two institutions.
BIMI will organise public events designed to address a wide variety of contemporary issues, particularly those relevant to its interdisciplinary structure. It also intends to harness the love of cinema that flourishes within contemporary society, working closely with the Birkbeck Cinema to programme public screenings and special seasons, making use of 35 mm film in addition to the Cinema's high quality DVD projection.
Professor Laura Mulvey, Director of the BIMI, said: "I am delighted that we have been able to launch the new Birkbeck Institute for the Moving Image. BIMI intends to appeal to a wide variety of creative and intellectual endeavours, from sciences to art, from social sciences to languages, from law to history. At the same time, the Institute values the autonomy of film, especially as it stands at a cross roads in its already complex history. The dialogue between specificity and non-specificity lies at the heart of the Birkbeck Institute for the Moving Image and will be reflected in both its research initiatives and its public events."