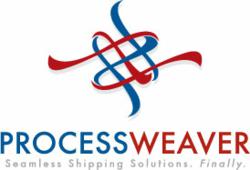 "This way we are able to offer our customers access to best practice, world-class technology and provide our customers with end-to-end solutions."Jan-Willem Adrian, Managing Partner – EBI Consultancy.
Walldorf, Germany (PRWEB) January 30, 2013
ProcessWeaver, a leading provider of automated Transportation Management Solutions, announced today that is has finalized a strategic partnership with EBI Consultancy, a commercial, management and supply chain consultancy services provider. The partnership will assist ProcessWeaver in expanding their market presence and distribution channels throughout APAC regions. For EBI Consultancy the partnership with ProcessWeaver complements their consultancy services and builds on their commitment to provide world-class end-to-end solutions for their customers.
Decades of supply chain and process improvement consultation experience, has earned the team at EBI Consultancy a place at the forefront of their industry and provided deep insight into trends relevant to distribution planning and manifesting processes. Specifically, EBI Consultancy recognizes gaps in IT landscapes leaving room for logistics and distribution processes to be more efficiently managed and executed. Implementation of a multi-carrier shipping solution, fills gaps, by providing the ability to rate, route, pick, pack, ship, and track packages in real-time and with seamless integration with leading ERP landscapes such as SAP, Oracle, MS Dynamics and more. With ProcessWeaver's shipping solutions, targeting the shipping requirements of midsize and large organizations, EBI Consultancy can better assist their customers to automate their distribution processes and benefit from freight cost reductions, increased shipment visibility and enhanced operational efficiencies across the enterprise.
Before partnering with EBI Consultancy, ProcessWeaver conducted a thorough review process for selection of a preferred partnering organization with strong APAC market presence and offerings of best practices supply chain consultation services. "Before the end of our evaluation process, it was clear that EBI Consultancy's specialization in supply chain processes and strategy optimization presented competencies aligned with ProcessWeaver's strategy to strengthen our position as an industry leader in providing transportation management and warehouse solutions", said Evan Klosterman, EMEA Sales Manager – ProcessWeaver.
"We complement our consulting services through partnerships, alliances and memberships of leading associations. The partnership with ProcessWeaver ensures EBI Consultancy is at the forefront of developments. This way we are able to offer our customers access to best practice and world-class technology and provide our customers with access to an end-to-end solution.", said Jan-Willem Adrian, Managing Partner – EBI Consultancy.
About EBI Consultancy
EBI Consultancy (Executive Business Intelligence Pte Ltd) provides high quality management and supply chain consulting services that ensure the best outcomes for business and help companies increase their shareholder value. Its global practitioner database (1,100 Interim Managers) allows EBI to swiftly respond to customer requirements with the right experienced practitioner for the job. Since 2009, EBI Consultancy has assisted clients throughout Asia Pacific, Europe and the Middle East. EBI has also formed partnerships & alliances with a select number of technology and supply chain partners such as Process Weaver, SSI Schaefer, Global Supply Solutions, and 2Linc Solutions. For more information, visit http://www.ebiconsultancy.com or email us at info(at)ebic(dot)co or call us at +65 9114 9211.
About ProcessWeaver
ProcessWeaver GmbH is a leader in providing seamless Transportation Management Solutions for customers across many industry verticals, worldwide. We strongly believe in blending process and technology to streamline critical shipping processes and leverage ERP investments. ProcessWeaver specializes in providing automated multi-carrier global shipping solutions for Parcel (FedEx, UPS, DHL, USPS, TNT, GLS, etc...) LTL-TL-FTL, Ocean Freight Carriers, and Freight Forwarders. For more information about ProcessWeaver, visit http://www.processweaver.com or email us at info(at)processweaver(dot)com or call us at +49 (0) 622 773 4121.