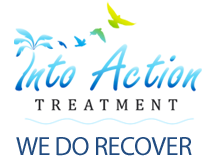 (PRWEB) January 31, 2013
Today, Into Action Treatment announces a high quality treatment program to improve the recovery rate for addiction, promising to help patients recover within 90 days. In addition, they explain the recovery rate for addiction nowadays.
During their program, patients have to focus on Big Book Step Study to engage lasting behavioral change. They are taught about emphasizing abstinence, relapse prevention and trigger management. If requested, they also offer a smoking cessation program.
In addition, Into Action Treatment accepts most insurance and have liberal finance options. Patients who choose Into Action Treatment stay for anywhere from 45 to 90 days. During this time, the qualified professional staff will take a creative approach to the therapy they offer. The patient will have their meals directly catered to them and there will be aftercare programs and extensive alumni support. Into Action Treatment Center is partnered with vocational services, local halfway houses and education entities.
Andrey Rossin, says, "According to the National Survey of American Attitudes on Substance Abuse CII, 44% of Middle Schoolers and 80% of High Schoolers see drugs kept, used, sold, classmates drunk or high while on school grounds. Each year, there are around 28,000 fatal overdoses that were unintentional in the United States alone. For unintentional injury deaths, drug overdose deaths are second only to car crashes. Each year, there are 1.5 emergency room visits due to overdose or drug misuse."
According to Andrey Rossin, a spokesman from the Into Action Treatment, addicts have a shorter recovery time with Into Action Treatment than they do with normal treatment facilities. Outside of this treatment facility, the addiction recovery rates are low, although, these statistics all depend on the drug the individual is recovering from – some drugs are harder to recover from than others.
The followings are some details of their program:
A Large Variety of Therapies
Family therapy is given by qualified staff. The patient will go through a variety of experiential and psychodrama therapies, expressive therapies, movement therapy and narrative therapy. There are also alternative and holistic therapies, including yoga, acupuncture, meditation and spiritual awareness therapies - all of these therapies should be given in order to successfully recover from any addiction. The therapies are given by a licensed professional – the licensed professional has an additional certification in art therapy.
Focus on Recovery First
The staff welcomes clients who are ready and willing to change. Even if a client's insurance has stopped paying, but they are working the treatment plan laid out by the staff, they are welcome to stay until completion. The average stay for clients who complete the program is 97 days.
About Into Action Treatment
Into Action Treatments, an alcohol and drug treatment center and an addiction treatment facility, takes the 12-Step Philosophy and blends it with the individualized approaches to recovery development and goal setting, helping patients recover within 90 days.