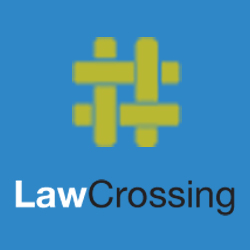 The site has been able to track down over 9,000 paralegal job openings.
Pasadena, CA (PRWEB) January 30, 2013
Kaye Scholer is the latest law firm to announce that it is consolidating and moving its back-office operations to a smaller city to cut down on costs.
The New York City based law firm has announced that it is shifting around 100 support staff positions to Tallahassee, Florida by June 2013. The positions being affected are mostly in New York City as well as in Los Angeles and Washington D.C. The firm is offering employees whose jobs will be affected the chance to transfer to the new Tallahassee location, but those who refuse will be given job placement services and severance packages. The jobs being moved are from several departments - accounting, document services, graphics, technology, library services, docketing, human resources, and marketing services.
Legal industry focused job search site LawCrossing.com has however managed to track down 13,000 legal staff jobs across the country. On the website, there are 1,076 legal staff jobs in New York City alone. There are also 798 legal staff job openings in Los Angeles and 859 openings in Washington D.C.
The site has been able to track down over 9,000 paralegal job openings. There are over 3,300 positions open in law firms and other organizations for legal administrator, legal secretaries and legal librarians.
About LawCrossing
LawCrossing is an affiliate of Employment Research Institute, a powerful and comprehensive organization dedicated to help professionals, as well as first timers, finds jobs that will enhance their careers. LawCrossing consolidates every legal job opening it can find in one convenient location. LawCrossing has been on the Inc. 500 twice. The website also offers a three-day free trial to new members.